Braga
Noah Monteiro wins the 2021 Portuguese karting championship!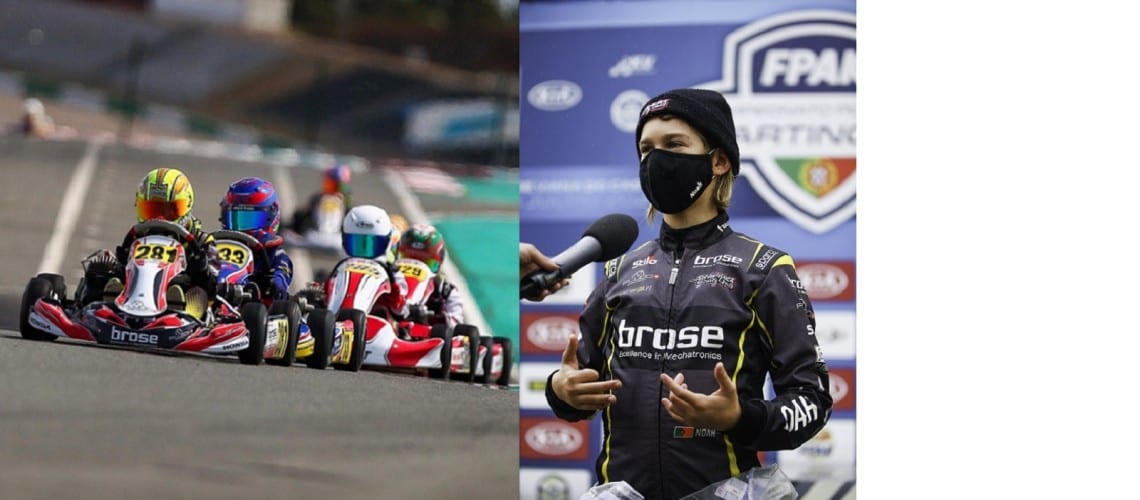 Braga, 10-03-2021
Noah Monteiro, son of Tiago Monteiro and Diana Pereira, is the new Portuguese karting champion in the Junior category after all the points were collected last weekend at the Braga circuit, home to the 2021 season finale.
The young driver, who is just 11 years old, suffered a broken arm earlier in the season, something that prevented him from competing in one race and severely compromised his chances in the following two events.
Although a rookie in the category and despite these setbacks, Noah achieved the goal her had set for himself at the start of the year. "I have no words to describe the feeling of becoming champion. It has been a year full of racing in Portugal and abroad, but I gave my best and learned a lot. Winning the championship is therefore a great reward. I would like to thank the team who have accompanied me throughout this year. It was a title for all of us!" said Noah Monteiro.
Tiago Monteiro is a very proud father who says "I am very happy with Noah's success! He is a very hard-working child, a young driver with a lot of maturity and a lot of desire to learn. I couldn't be prouder of him! I hope this title is the first in a long career that Noah will conquer with the humility and fair play that characterizes him".
The sporting season is coming to an end but Noah and Tiago are already working on the 2022 program which is currently being finalized.