Paris
Tennis: Kramies one round further in Paris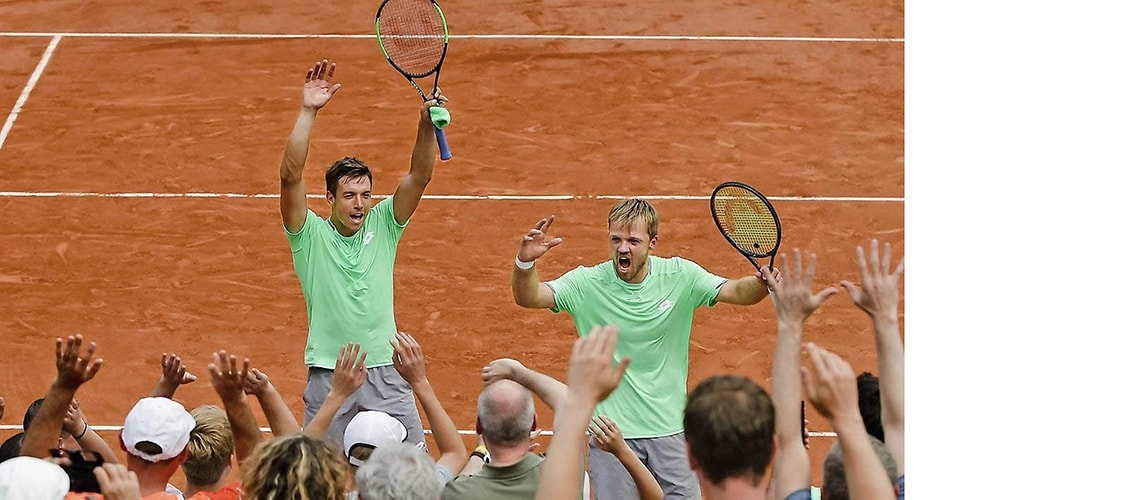 Paris, 10-31-2022
Kevin Krawietz and Andreas Mies have survived the first round of the Paris Masters. On Monday evening, they prevailed over local heroes Adrian Mannarino and Fabrice Martin 6:4, 7:6 in Paris.
In recent weeks, the German doubles team has not necessarily been the strongest. Therefore, the bumpy start into the match was not surprising. But Krawietz and Mies did not let it get them down. Although they were not faultless on their own serves, they were always on the spot during the returns.
In the second set - at an intermediate score of 4:4 - "Kramies" were again close to grabbing a break, but could not make use of their chance. After Mannarino and Martin had turned a 2:4 deficit into a 5:4 lead in the meantime, the Frenchman and the Rhinelander closed the bag with three points in a row.
On 03.11.2022, the German duo will move on to the second round, where they will face M. Granollers and H. Zeballos.