Paris
Tennis: Krawietz/Pütz in the quarter-finals of the French Open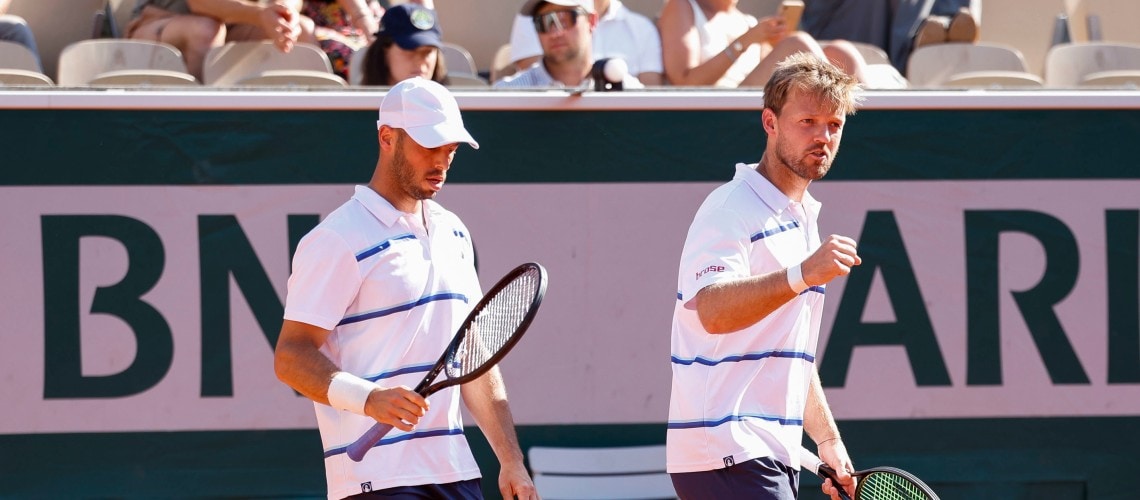 Paris, 06-04-2023
Kevin Krawietz and Tim Pütz were highly concentrated from the start of their match in the second round of the French Open and were confident on their serves. They managed to break early and although their opponents, Romain Arneodo from Monaco and Sam Weissborn from Austria, fought relentlessly, the Germans eventually managed to win the set. In the second set, Weissborn and Arneodo made more mistakes and played weaker, which allowed Krawietz and Pütz to win the match clearly.
After 76 minutes of play, the German doubles won 6:4, 6:2, giving Krawietz and Pütz revenge for their loss to the same duo at the Monte Carlo Masters six weeks ago.
Krawietz had only a short break after the match with Pütz before he additionally competed in the mixed doubles. He and Nicole Melichar-Martinez from the USA narrowly lost to Michael Venus from New Zealand and Bianca Andreescu from Canada.
Early on Sunday evening, the tennis player from Ahorn near Coburg and his partner Tim Pütz defeated Sadio Doumbia and Fabien Reboul of France 6:4, 7:6 after 116 minutes of play. They thus secured a hard-fought place in the quarter-finals. Kevin Krawietz has thus reached the doubles quarter-finals of the French Open in Paris for the fourth time in his career.
The next task, however, will be much more difficult. As one of the best eight doubles pairs, the Germans will meet the 4th seeded duo Ivan Dodig (Croatia) and Austin Krajicek (USA) on Tuesday morning.