Shanghai
Tennis: Krawietz visits Brose headquarters in Shanghai
Shanghai, 10-09-2023
German doubles Kevin Krawietz and Tim Pütz were eliminated in the round of 16 of the Shanghai Masters after narrowly losing to the slightly favored duo of Jean-Julien Rojer/Marcelo Arevalo 7-6, 4-6, 7-10.
Although they started well in the first set, they missed break chances. In the tiebreak, they did win the first set. In the second set, they failed to maintain their serving strength and Rojer/Arevalo got the break. Despite an intermediate comeback, Krawietz/Pütz lost the decisive third set, which meant Rojer/Arevalo reached the quarterfinals.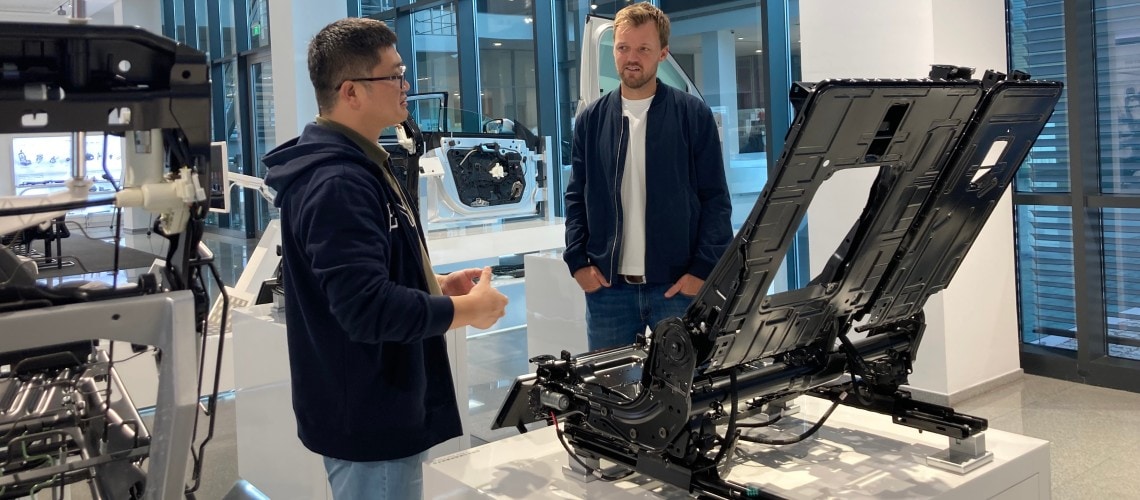 Krawietz and Pütz have to say goodbye to China after their appearances in Beijing and Shanghai, but before that Krawietz visited our headquarters in Shanghai, where he took a tour of the plant to find out more about Brose in China. He was warmly welcomed by Jenny Xiang, President of Brose China. During the tennis star's visit, sports-loving employees had the opportunity to chat with Krawietz in person and get autographs.