Meitingen
Tennis: Tournament victory for Alen Mujakic in Meitingen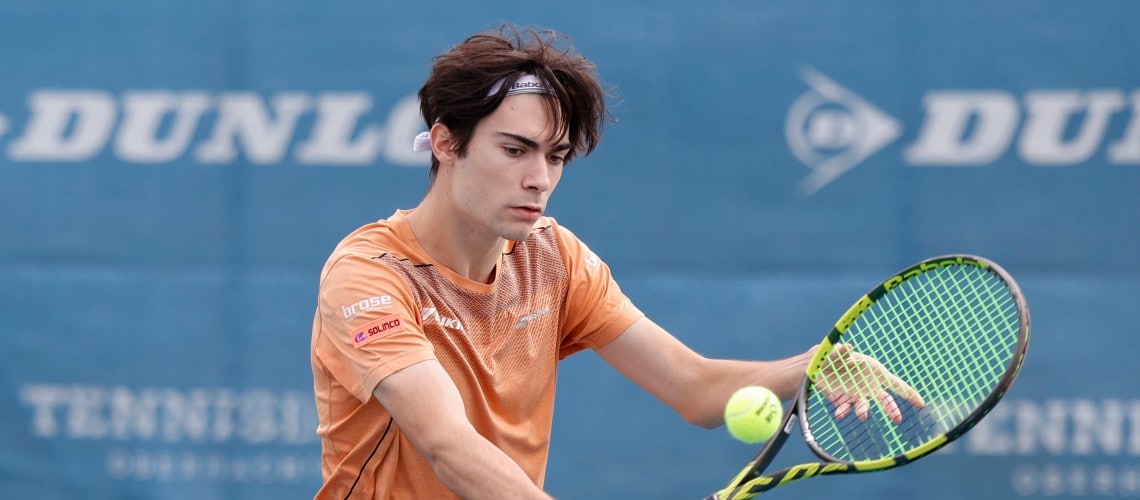 Meitingen, 07-30-2023
The former tennis talent of the Coburger Turnerschaft, Alen Mujakic, surprisingly won the DTB A2 tournament in Meitingen, one of only four tournaments of this kind in Bavaria. Despite his good ranking in the German rankings (213), he did not receive any of the 16 seedings, which speaks for the high quality of the tournament.
Mujakic overcame a difficult draw, defeating higher-ranked Laurent Julia Calac 6:1, 1:6, 10:5 in the first round and continued his impressive run by also defeating No. 2 seed Johannes Fleischmann 6:2, 7:6. Mujakic continued his impressive run and also defeated his opponents in the following rounds with ease.
In the final he finally met Noah Thurner, the number 8 seed, whom he defeated 6:4, 1:6, 7:6, thus winning the tournament as an unseeded player.
Mujakic also showed a strong performance in the doubles competition and reached the final with his partner Sven Lemstra, which he lost to the duo Schloßmann/Berghaus 5:7, 1:6.
Mujakic, who plays for the Grün-Weiß Luitpoldpark Munich club this season and has a record of 7:0 in singles, gives hope for a successful season with his victory in Meitingen.