Anneau du Rhin
WTCR: Tiago in the top ten twice in Alsace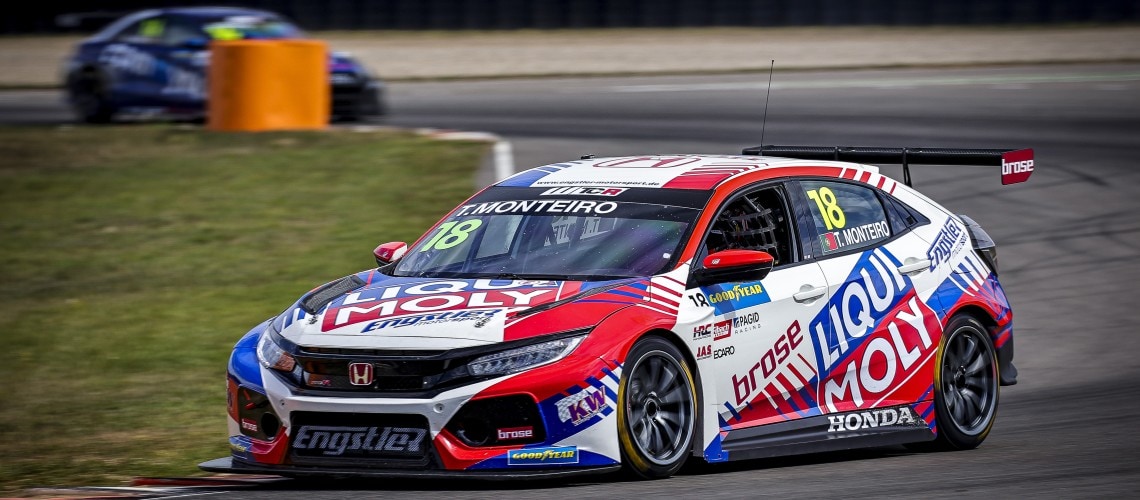 Anneau du Rhin, 08-07-2022
Great success for Tiago Monteiro. The Portuguese celebrated his best result of the season on the seventh race weekend of the FIA WTCR World Touring Car Cup. On the Anneau du Rhin in Alsace, where the World Touring Car Cup was held for the first time, the 46-year-old achieved two top ten finishes - for the first time this year. "It was a really good event here on this previously unknown track - great spectators, well organized and very good racing. That's why it feels even nicer to have scored my best result of the season here," said a delighted Tiago, who has been supported by Brose for many years.
His relief at the good performance of his Honda Civic Type TCR was already evident after qualifying. After all, he and his LIQUI MOLY Team Engstler had invested a lot of work in the past weeks and months to make the car even better. Even though he narrowly missed out on making it to the third and final stage of qualifying, Tiago was satisfied: "This result is much more in line with what we had hoped for. From the beginning of the weekend, the performance was there."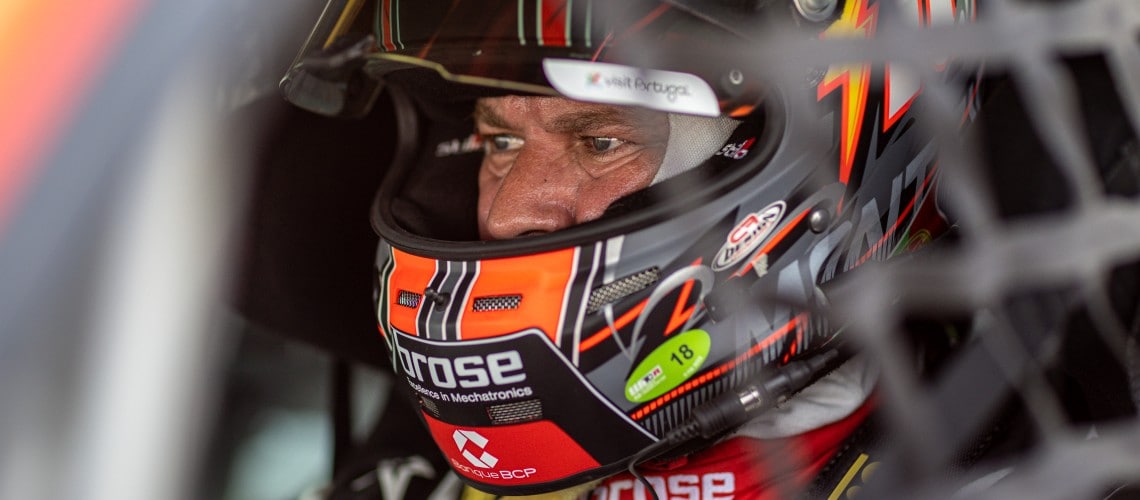 Tiago goes one better in race 2
With the sixth-best time, Tiago had secured a good starting position for Race 1. Nevertheless, he already suspected after qualifying that it would be difficult to maintain this position. "It will be interesting to see if we lose a few positions before the first corner. Because there's a very long straight until then, on which we probably won't be so fast because of the weight," predicted the former Formula 1 driver. He was to be proved right. Although he lost a few places by the end of the race, he managed to finish ninth, his best result of the season so far.
Things were to get even better in the second race. Starting from fifth place, he initially defended his position on the long straight, before even improving to fourth in the meantime. As the race progressed, he lost another two places due to the lack of speed on the top-speed straight, but was able to hold his own against the rest of the field and ultimately finished sixth - his best result this year. "We learned a lot this weekend and showed that we can hold our own at the front of the field when we start at the front," said Tiago.
Now the FIA WTCR World Touring Car Cup goes into the summer break for the time being. Exactly how it will continue after that is not yet known. After the three originally planned fall events in Asia had to be canceled due to the pandemic restrictions still in force there, the organizers are trying to find replacement events. Currently, at least two race weekends are still planned.