Aragon
WTCR: Tiago makes the best of difficult circumstances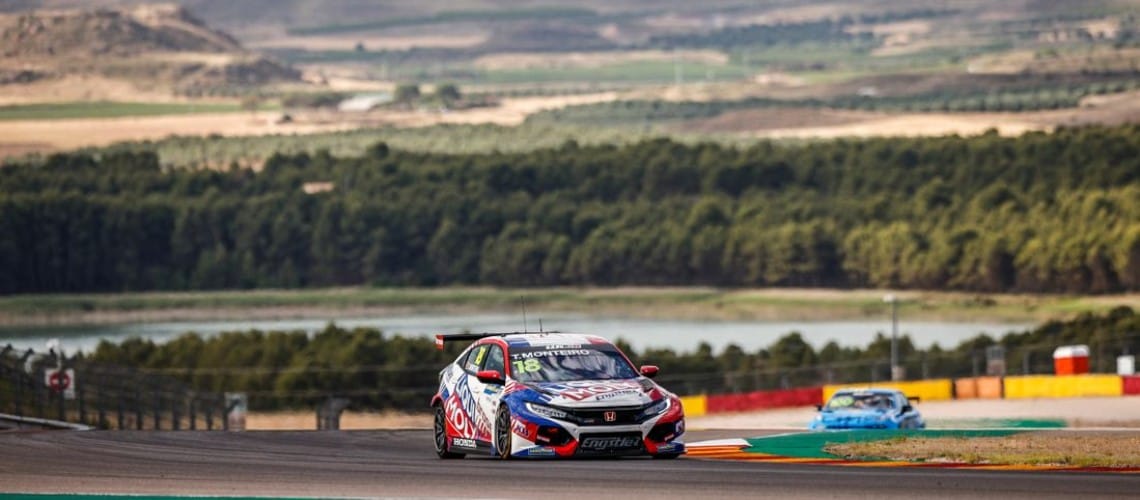 Aragon, 06-26-2022
It remains the same. Tiago Monteiro was only able to do damage limitation on the third race weekend of the FIA WTCR World Touring Car Cup. At the circuit in Motorland Aragon in Spain, he was already struggling with problems in qualifying and finished a disappointing 17th in his Honda Civic Type TCR. In the two races, the 45-year-old, who is also supported by Brose this season, at least managed to finish in the points in each case.
"We were preparing for a difficult weekend, because Aragon has always been a tough place for us in the past. And that's exactly what happened," said Tiago, summing up the days in northeastern Spain. Even in qualifying, it was obvious that the car was carrying an extra 40 kilograms. In addition, unexpected problems arose on the Honda Civic, which Tiago's crew had to solve during the night on Sunday.
Tiago in the points twice
On race day itself, the Portuguese quickly reached the limits of what was possible, but still managed to finish in the points in both races. The driver from LIQUI MOLY Team Engstler finished the first race in 14th place and the second race in 15th, although it must be added that in each case he also benefited from retirements by the competition.
"We didn't expect the gap to be so large. And this despite the fact that we had worked hard overnight to improve our Honda Civic Type R TCR," said Tiago. "But whatever we do, we hit a limit with our efforts - we've known that for some time." And so, ahead of his home races next weekend in Vila Real, the former Formula 1 driver is left only with the principle of hope.
After all, he has very good memories of the track in northern Portugal. In 2019, he was able to score an emotional victory in front of his home crowd. It is to be hoped that he will have reason to rejoice there again this year.