Bamberg
Brose Bamberg: Pre-season press conference and presentation of the team
Bamberg, 2016-19-09
Just a few days before the start of the 2016/2017 German Basketball League Season, the eight-times German champs Brose Bamberg visited their main sponsor at its site in Bamberg. Sandro Scharlibbe, Executive Vice President Purchasing Brose Group, Rolf Beyer, CEO Brose Bamberg, Head Coach Andrea Trinchieri and the player Elias Harris spoke and answered journalists' questions at a press conference. Scharlibbe emphasized the company's intention to continue its engagement as the main sponsor not only for professional sport, but also for young basketball players as part of mass and school sport. To underline that, he presented a check for €115,000 euros to Norbert Burkard, the Chairman of Brose Baskets e.V.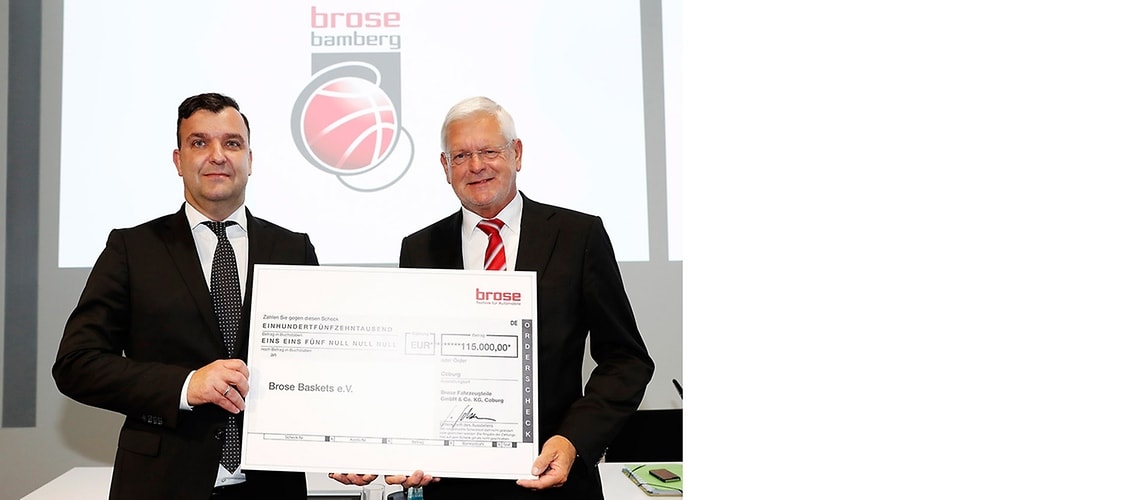 Rolf Beyer drew attention to the enormous pressure due to the new modus in the Turkish Airlines Euroleague on top of the regular league games. Head Coach Andrea Trinchieri stressed that the two competitions were not comparable, adding: "We've signed up the best players we were able to and aim to give them room to develop. What counts at the end of the day is what we leave behind for German basketball."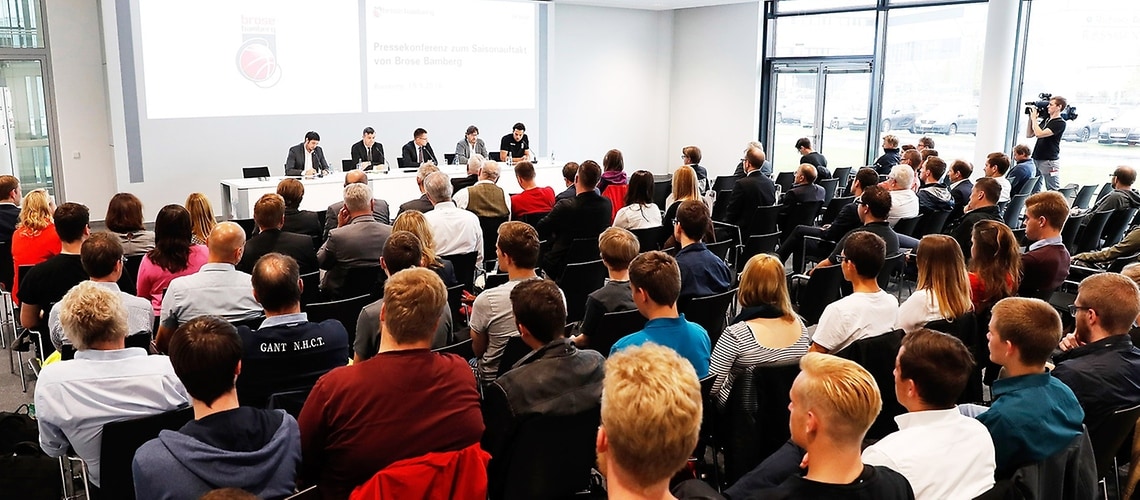 After the official presentation of the team, employees had the opportunity to talk directly with the players and get autographs. They were also able to demonstrate their sporting prowess at a dribble station and at shooting. A further highlight for the fans was the original championship trophy, with which many had their photo taken in a booth.