Challenge your mind
Brose supports the continued learning of its employees, and we take an active role in developing the skills of future engineers and professionals. We offer tuition reimbursement for continuing education, scholarship programs, as well as a rich array of training opportunities for our employees. We also partner with schools in our communities to mentor students and build their skills in manufacturing and STEM. In addition, Brose provides real-world learning opportunities to students in our workplace through internships, apprenticeships, and co-op programs.
FIRST Robotics Involvement
In partnership with a high school in our community, Brose North America sponsors a FIRST Robotics team. Brose employee mentors volunteer their time and technical skills to teach local students about programming, design, and mechatronics. With support from their Brose mentors, Team Wingspan reached the 2017 Michigan State Championship and placed in the top 25% of teams in the state of Michigan.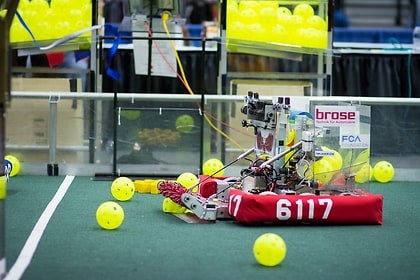 Square One Partnership
Brose partners with Square One to support the development of our next generation of engineers. "As an advocate for STEM education and industry collaboration, Brose is proud to support organizations like Square One that are dedicated to fueling the next generation of automotive engineering talent," said Mike Brosseau, President, Brose North America. "By exposing young students to hands-on learning opportunities like the Innovative Vehicle Design Mobility Challenge, we are engaging students in STEM education and inspiring them to pursue career opportunities within the automotive industry."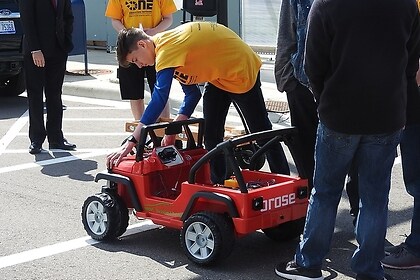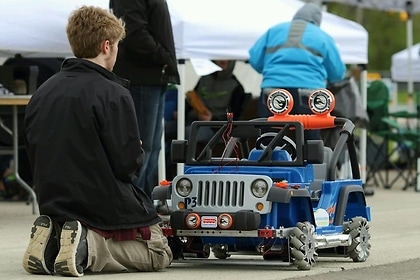 Manufacturing Day
All of our Michigan facilities have hosted Manufacturing Day for the past three years in partnership with their local school districts. Brose hosted local high school students to let them experience life in a production facility and to generate interest in manufacturing careers from a young age. Students participated in interactive learning activities on the shop floor and went on plant tours. The event was a success and Brose looks forward to participating in this initiative in the future to support school-to-work programs.