Kösching
Full program for Christian Engelhart in the 2016 season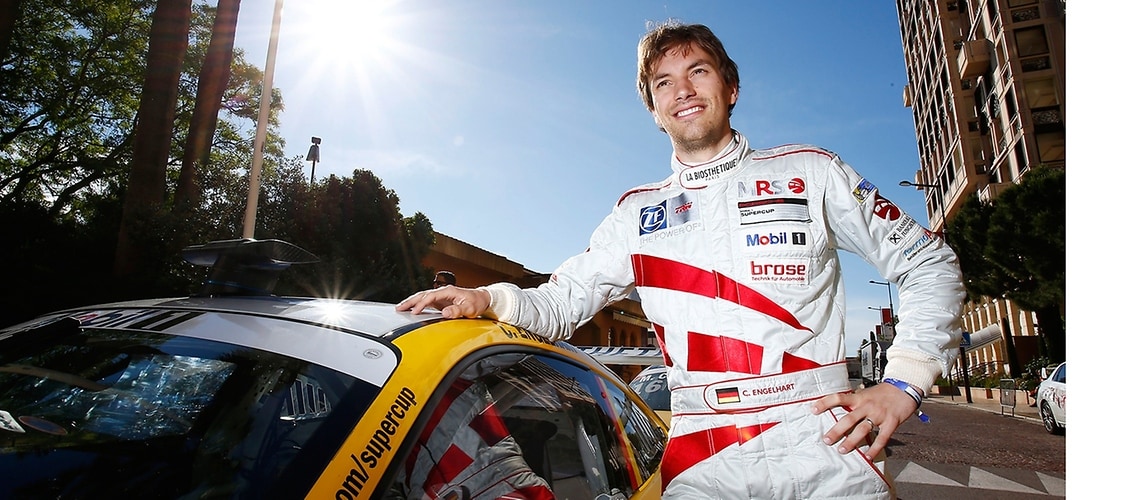 Kösching , 2016-29-03
Porsche Mobil 1 Supercup, ADAC GT Masters and Porsche Carrera Cup Germany – Christian Engelhart is in all of them in the 2016 season. That means last year's runner-up in the Carrera Cup will start at least 40 races this year.
Christian is again lining up with MRS GT Racing in the Porsche brand cups – a partnership that was crowned with success last season. Together with the professional team from the Ulm region, he aims to pick up where he left off last season and get the best out of both series of races. Christian is thus again competing as part of the many Formula 1 grand prix, such as in Monaco, Barcelona, Monza and Texas, and can test himself with the best Porsche specialists in the sprint format. The 29-year-old is "very optimistic about the new season" and is looking forward to embarking on the new motor racing season "backed by the trust of MRS and my partners."
Christian is switching brands in the ADAC GT Masters and will pilot a green Lamborghini Huracan GT3 for the Grasser Racing Team. The ADAC GT Masters is one of the most well-known motor racing platforms alongside the Formula 1 and the DTM series and offers unadulterated excitement with many different brands, two one-hour races per weekend and two pilots per car, which share their vehicle by taking turns in the cockpit. Christian is partnered by Rolf Ineichen, an old teammate. The two pilots have already savored successes together, such as overall victory in the Dubai 24 Hours. Just a few days ago, they finished third together in the Mugello 12 Hours.
Christian's season starts in Oschersleben in three weeks. And it's a tough kick-off, since there will be a "double start": the opening races in the Porsche Carrera Cup will be staged as part of the ADAC GT Masters. That means an intensive weekend with a total of four races right at the start of the season for the engineer from Bavaria.
Christian's next races:
April 15–17: GT Masters + Carrera Cup, Oschersleben (D)
April 29 – May 1: GT Masters, Sachsenring (D)
May 6–8: Carrera Cup, Hockenheim (D)
May 13–15: Supercup, Barcelona (E)