Erlangen
HC Erlangen defeat Melsungen in first home game of the season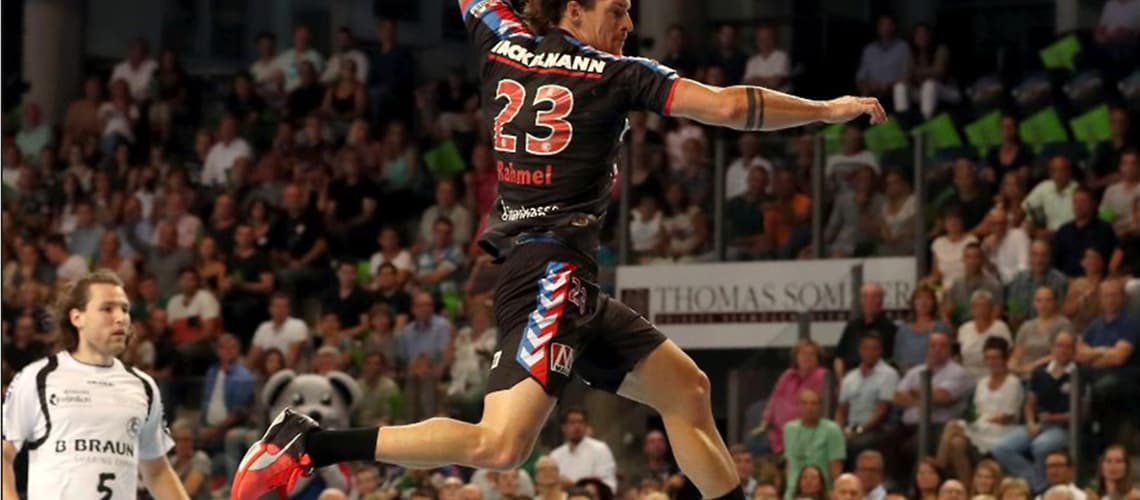 Erlangen, 2016-11-09
When the players of HC Erlangen as well as the more than 3,000 spectator hugged each other at 9:30 p.m., it was the sign that the first division newcomer had won its first home game of the season. The team of Head Coach Robert Andersson defeated MT Melsungen, one of the top teams in the DKB German Handball League, by 29:25 (15:15) to secure its first two points of the still young season.
Unlike in its first game in Flensburg, HC Erlangen were without Nikolas Katsigiannis and Martin Stranovsky. And there was a further visible change in the team in the opening minutes of the encounter against the EHF Cup participants from Hesse. The players around captain Michael Haaß were focused from the outset, were extremely attentive in defense and finished their attacks with clinical efficiency. Melsungen found it difficult to get into the game. The HCE's defense was repeatedly able to disrupt the visitors as they built their attacks, won many turnovers – and, most importantly, then converted them into goals. Ole Rahmel was the top scorer on the evening with twelve goals and helped ensure that his team went in at half-time with the scores tied.
After the break, the home side stepped up the pressure more and more on Melsungen, who by this time had become decimated. Erlangen's Michael Haßferter, standing in for the injured Katsigiannis, played as if possessed in his first game in Germany's top flight. The talented young goalkeeper frustrated the other side's experienced internationals on a string of occasions and played a big part in his team's win with his fine performance. There was then no containing the jubilation in the stands in the final spell. It was clear that the fans had long been looking forward to this day. The entire ARENA got to its feet shortly before the end of the game and feted the team up to the final buzzer. Thanks to a strong showing, the first division side from Franconia deservedly beat the team that finished fourth in the league last year and can now focus on the encounter against TBV Lemgo this Wednesday.