Göppingen
HC Erlangen defeats EHF Cup winners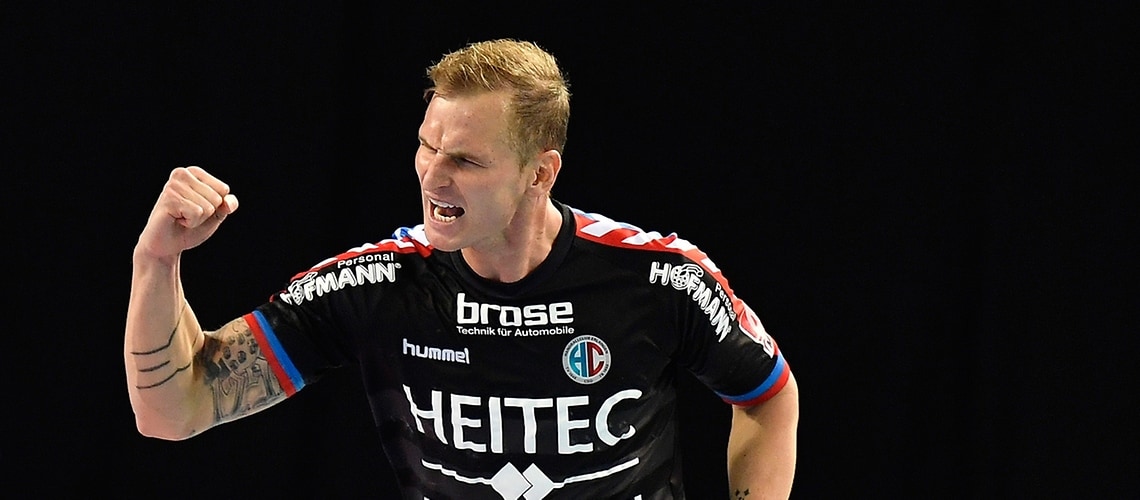 Göppingen, 2016-24-09
HC Erlangen won its game on the road against FRISCH AUF! Göppingen this evening with a magnificent display. The team of Head Coach Robert Andersson defeated the EHP Cup holders by 24:22 (12:13) and is now sixth in the First German Handball League.
It can clear from the outset that the newly promoted visitors had set their sights high. Fired on by more than 100 Erlangen fans, the defense with its very strong inner block did not let the internationally experienced team from Swabia unfurl it attacking skills. In addition, goalkeeper Mario Huhnstock had an outstanding day, parrying several shots from free-standing opponents in the first 30 minutes. The visitors from Erlangen led by three goals midway through the first half and then even had the chance to extend that gap. A good spell for Göppingen reduced the deficit and FRISCH AUF! snatched a 13:12 lead at half-time.
After the break, Erlangen's defense functioned almost to perfection. Göppingen was repeatedly blocked while making hasty shots and, when it did get past the other side's defense, Huhnstock was there to save. Nicolai Theilinger came into his own midway through the second half to cap his best league game for HC Erlangen. 30 kilometers from his birth place and spurred on by friends and family, the right half scored six goals and so played a key part in his side's first away win of the still young season. Things then became tense again in the closing spell. The home side from Göppingen was able to reduce the deficit to one goal in the final three minutes, then Robert Andersson called a timeout with 50 seconds on the clock. It was to be a former Göppingen player who decided the game in favor of the HCE. Put through at the crease, Michael Haaß seized the last chance of the game to silence the crowd in the "Hell of the South." Only one corner of the arena, bathed in blue and red, feted its team until the very good pair of referees Robert Schulze and Tobias Tönnies blew the final whistle.
After five games, HC Erlangen has 6:4 points and can now focus on next Sunday's encounter when VfL Gummersbach visit the Nürnberger Versicherung Arena.