Leipzig
HC Erlangen loses in Leipzig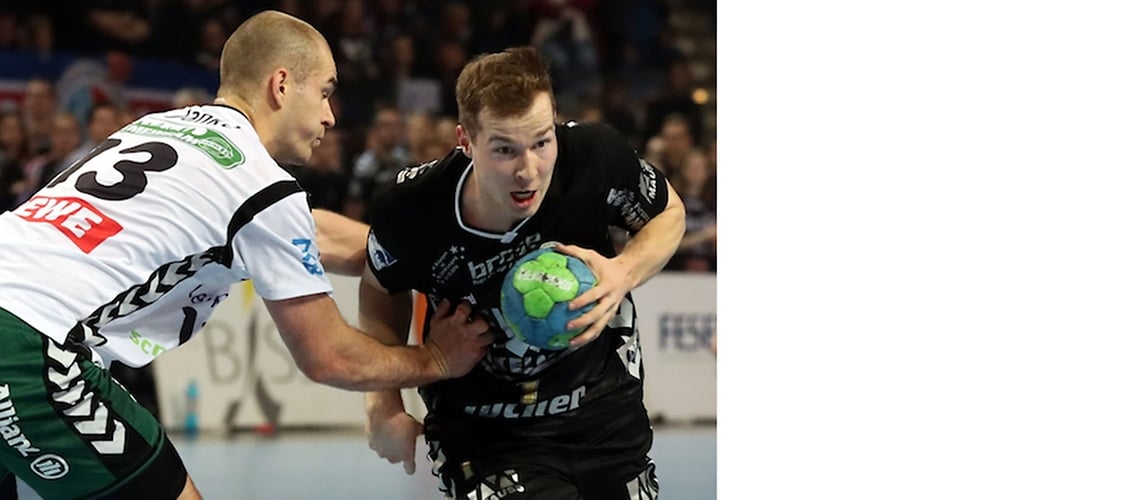 Leipzig, 2017-22-10
As in the past weeks, the HC Erlangen got off to a decent start. Tobias Wannenmacher had to make changes to his starting lineup due to the fact that Theilinger and Bundalo were missing and began with Maximilian Lux at right wing and Christoph Steinert at right back.
The close encounter ensued from the throw-off, with the home side from Leipzig always maintaining a narrow lead. HC Erlangen always had the right answer to Leipzig's attacks in the first half and so was able to tie the scores five minutes before the break. In the final spell, the team of captain Michael Haaß made two needless technical mistakes, as a result of which the first-division club from Franconia slipped three goals behind.
It was as if another HC Erlangen was on court after the break. The home side clinically capitalized on slips in concentration by their opponents and pulled away goal by goal to the applause of the crowd in the Arena Leipzig. Unlike in midweek against Göppingen, HC Erlangen did not get back into the game and finally lost by 24:34. Due to the fact that the German national team is playing, the HC now has two weeks' time to draw new energy and prepare for the tough away game in Wetzlar.