Erlangen
HC Erlangen loses to Kiel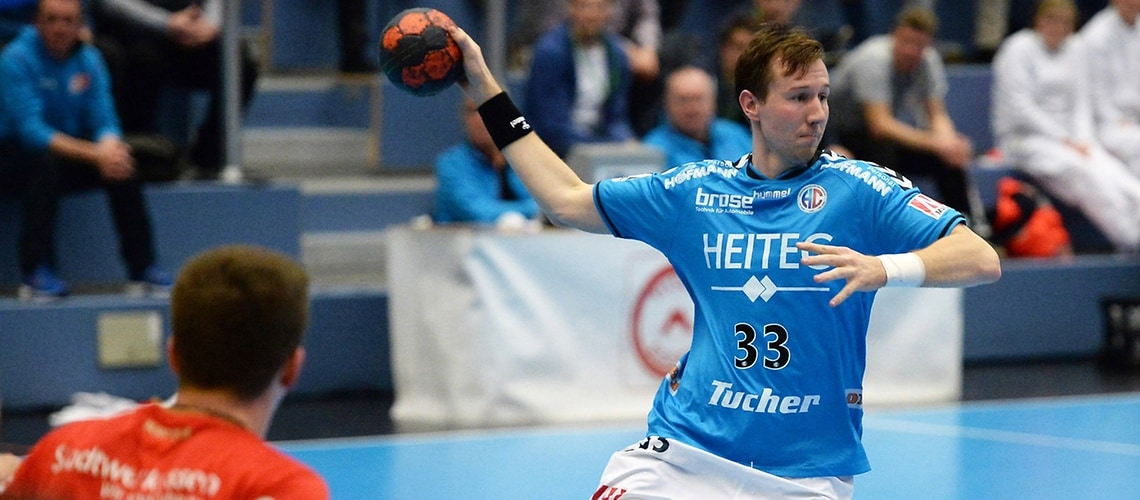 Erlangen, 2016-29-10
It was the feast of handball an entire region had waited months for. 8,308 spectators flocked to Nuremberg's south-east to get behind the newcomer to the top flight against the world's biggest handball club. THW Kiel, which won its game against SC Magdeburg in the last sixteen of the DHB Cup in midweek, brought along all its international stars to the Nürnberger Versicherung Arena.
In the opening minutes, the home side from Central Franconia did exactly what Head Coach Robert Andersson had demanded going into this encounter against the holder of a record number of German championship titles. HC Erlangen started courageously, with aggressive and strong defending, and were a match for its world-class opponents to begin with. Nikolai Link, who has played as if unbridled since he extended his contract, led his team strongly and so the newly promoted club always kept within striking distance. A sharp improvement in taking its chances meant that HC Erlangen never let the "Zebras" from Kiel pull away by more than two goals. After a very strong performance in the first 30 minutes, HC Erlangen went in at half-time trailing by 11:13.
Kiel came out better after the break. It was above all Domagoj Duvnjak and Marko Vujin who put their team on the road to victory. Unlike the last meeting two years ago, when THW dominated the game as it liked throughout the whole 60 minutes, HCE today had a team on court that inspired its fans right to the end. Thanks to excellent tactical preparation, HC Erlangen impressed with its play against one of Europe's best teams and rightly deserved the applause the crowd gave it at the end. The defeat against THW Kiel brings a week of superlatives to an end for HC Erlangen. Although the league newcomers were not able to capture any points in the tussles with Berlin Foxes, Rhine-Neckar Lions and THW Kiel, it showed in all three games that it has a very good team that can play handball and fight. After three games in seven days, the DKB German Handball League takes a break due to the European Championship qualifiers this weekend. HC Erlangen's next game is on the road at TSV Hanover-Burgdorf on November 12.
Robert Andersson commented: "Like against Rhine-Neckar Lions, we had the chance to pull off a shock today. We had a far better scoring percentage and I can see that my team has taken another big stride forward in its development."