Balingen
HC Erlangen wins in Balingen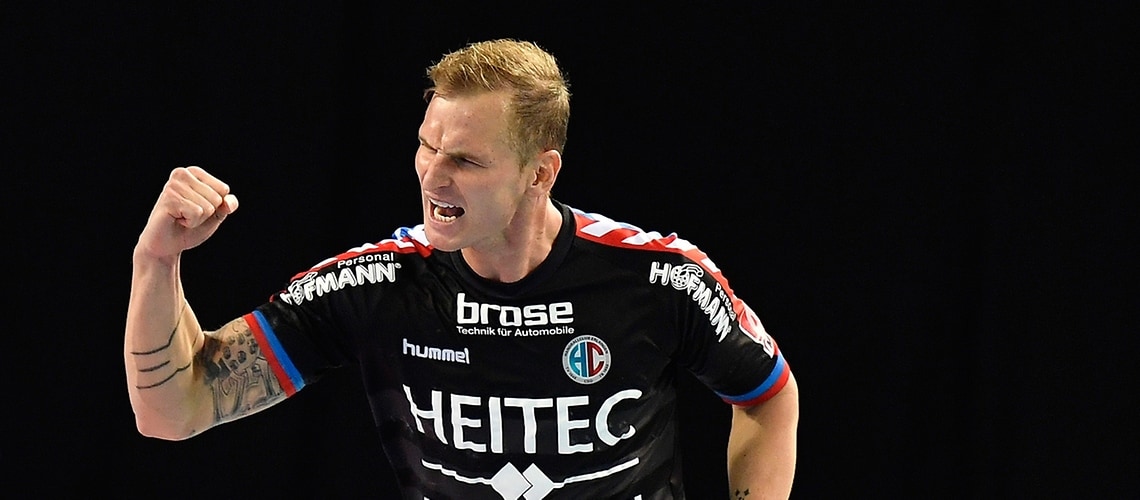 Balingen, 2016-25-11
HC Erlangen has also won its second key game in eight days against a direct rival in the battle to avoid relegation. Following its victory over Bergischer HC, the team of Head Coach Robert Andersson defeated HBW Balingen-Weilstetten by 27:28 (13:14). The newly promoted club from Franconia is thus tenth in the DKB German Handball League after 13 games.
Going into the encounter in the Sparkassen Arena, Robert Andersson emphasized that the opening quarter of an hour would be all-important – and his team took that to heart. Erlangen's defense was highly alert against an opponent that used seven field players on the attack. Nikolas Katsigiannis had another outstanding day to enable his team to pull away by a four-goal margin midway through the first half. Spurred on by a strong display from European champion Martin Strobel, the home side was able to fight its way back by half-time and so HC Erlangen went in with a narrow lead.
What happened after the break was a repeat of the first 30 minutes. The club from Franconia dominated the run of play, patiently carved out chances in offense and opened up a gap of four goals again. In this spell, HC Erlangen missed the opportunity to pull further away and seal the encounter. As a result, the home side actually had the chance to at least draw on home turf. There was then a flurry of action in the final minute. First of all, Nikolai Link gave the HCE a three-goal lead with 70 seconds on the clock. Two goals in 20 seconds brought the HBW back into contention and then it was Martin Strobel who took a shot at the goal of Nikolas Katsigiannis with two seconds left. The ball crossed the line after the buzzer sounded and Erlangen celebrated victory. However, HBW's Head Coach Sigtryggson had placed the timeout sign on the timekeeper's table before the buzzer sounded. As a result, the opposing side from Swabia had another throw, which was stopped by Katsigiannis with his tenth save.
HC Erlangen thus captured two more important points in the battle to avoid relegation and can now travel to SC Magdeburg next week brimming with confidence. On December 10, the HCE then welcomes HSC 2000 Coburg to the Nürnberger Versicherung Arena for a Franconian derby.