Pordenone
Stoschek/Hawranke win their class and finish third in their group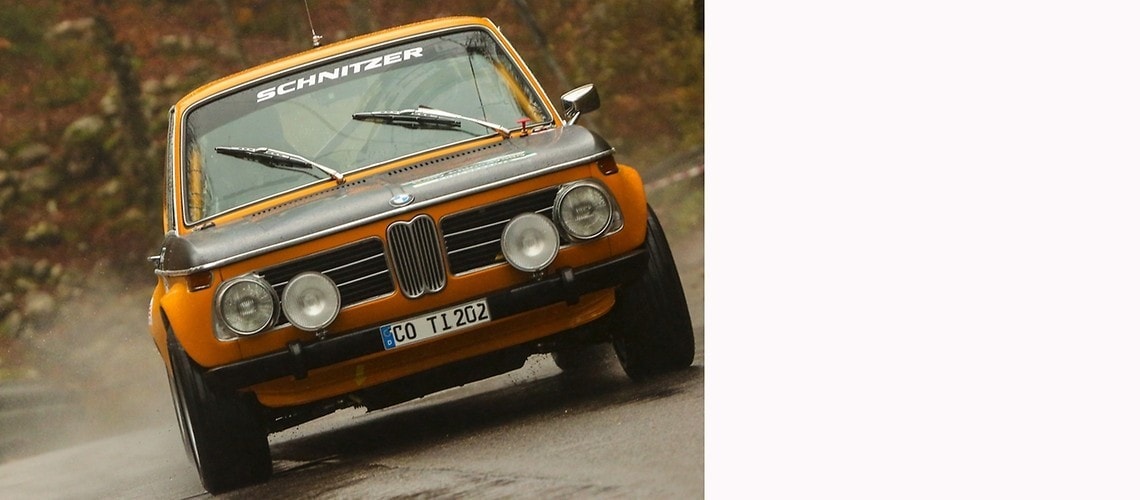 Pordenone, 2017-05-11
Michael Stoschek (Ahorn) and Dieter Hawranke (Kassel) were once again the only foreigners to line up for the Piancavallo Rally in Pordenone in the Dolomites. The in some cases extremely winding, narrow routes in the foothills of the Dolomites in Friaul demanded a lot of man and material.
For the second time, the Brose Motorsport team used the 1973 BMW 2002ti, which was constructed in 2008, with a 16-valve, 240-hp engine. Six trials over 69 kilometers had to be driven in best time, with 241 kilometers linking them. Continuous rain was forecast for the event and that is what transpired throughout the rally.
After the first trial on the Michelin rain tires did not go satisfactorily and Stoschek/Hawranke finished 13th overall, the Brose team changed to the new Pirelli rain tires during the next service stop and was able to clock the 8th best time on them. The team stuck to the Pirelli tires for the remainder of the rally and ended up coming first in its class and 3rd in the group.
The next outing is at the Valpantena Rally in Verona from November 9-11, 2017.