Bayreuth
Heroes Of Tomorrow defeat AEK Athens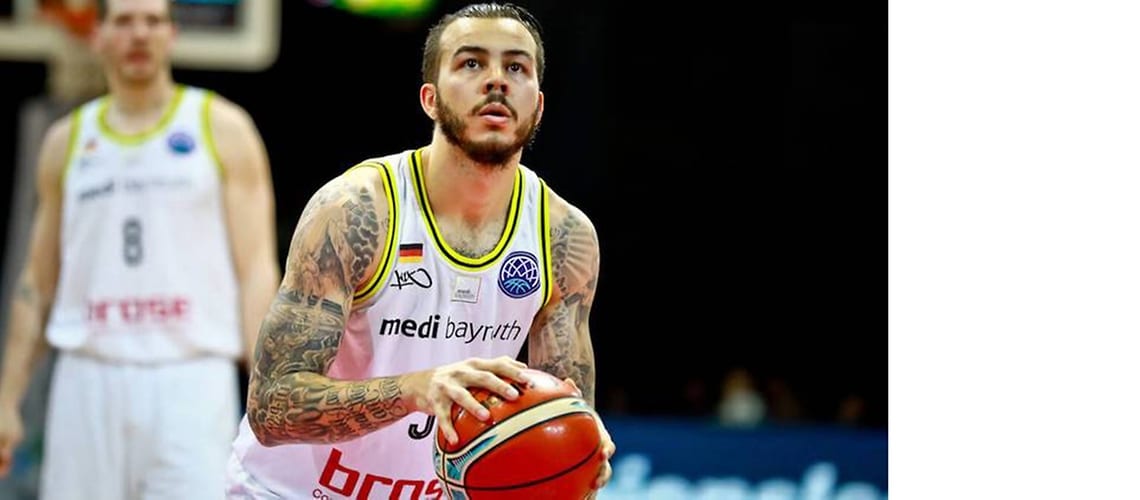 Bayreuth, 2017-06-12
medi bayreuth was highly focused from the tip-off and York drained his first bucket from beyond the arc as his side turned in a sparkling first quarter against AEK. While the Greek club was still trying to get into the game, Bayreuth had already added numerous threes. It was repeatedly Gabe York who called the shots. His fourth bucket from downtown made it 17:7 – and increased his personal haul to 15 points! Just about everything came off for medi and so this amazing quarter ended with the Heroes Of Tomorrow 25:11 in front.
The second period began with four points from John Cox, followed by another three by Robin Amaize. Dusan Sakota drained AEK's first bucket from outside to make it 25:37 and initiate a small comeback by the visitors. medi was no longer able to continue playing the way it had begun since Athens defended more toughly and was now also able to add points in attack more frequently. Just before the break, it was again the Greek international Sakota who cut the deficit to below ten points (35:44).
And the Greek club continued to whittle away at Bayreuth's lead at the start of the second half, producing a 5:0 run, which De'Mon Brooks responded to with four points. However, AEK's top scorer Manny Harris now came into his own: His two buckets sparked a run of eight points without reply to tie the scores at 48:48. Two minutes later the visitors even went 53:50 ahead after a three-point play by Mike Green. Yet the Heroes Of Tomorrow struck back. Captain Bastian Doreth's bucket from beyond the arc helped medi produce a 7:0 run to go 57:53 in front.
The home side went into the final period leading by 60:55 and was able to defend its lead. A further three by Doreth gave his side a double-digit lead again in the 35th minute (71:59). Things became precarious again when Dusan Sakota slashed the gap to 69:74 with two quick threes. And with 50 seconds left, the deficit had even been cut to just 75:73. Head Coach Raoul Korner called his final timeout and put his team back on track. On the next attack, it was Nate Linhart, who drained his only bucket of the evening to make it 80:73 and seal victory.