Göppingen
Erlangen lands key win in Swabia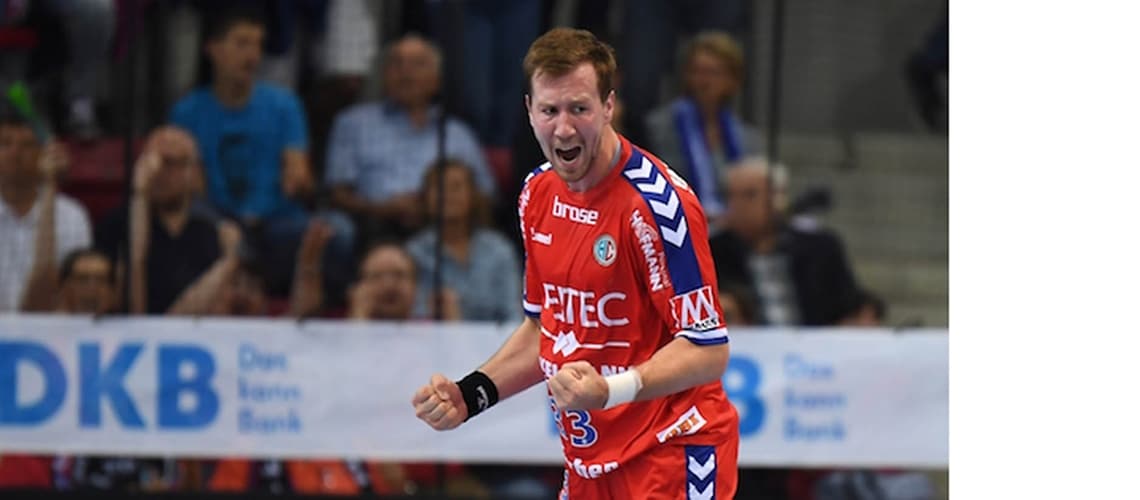 Göppingen, 2017-10-12
HC Erlangen captured a vital 28:25 victory on the road at the reigning EHF Cup holders FRISCH AUF! Göppingen on Sunday afternoon to break clear of the relegation zone and climb to 14th in the DKB German Handball League. The team of Adalsteinn Eyjolfsson now faces Ludwigshafen Owls at home in the ARENA NÜRNBERGER Versicherung this Saturday.
The team of captain Michael Haaß got off to a very good start against FRISCH AUF! Göppingen. Good and clever moves repeatedly opened up the home side's defense, and for its part the club from Franconia was uncompromising at the back. HC Erlangen quickly led by three goals as the home side committed more and more mistakes. It did not let the lead slip up to the break and went in at half-time brimming with confidence.
FRISCH AUF! got into the game better after the break and was repeatedly able to carve out good scoring opportunities for its pivot Kozina, which the Croatian player snapped up very efficiently. When Erlangen had fallen behind in recent games, the other side ran out winners. Today, however, the whole team – along with the injured players, who made the journey and cheered on their side from behind the bench – fought to prevent that from happening again. Players such as Haaß, Steinert and Schröder now shouldered responsibility and got the HC back into the game with confident actions. At the death, the scales were tipped in Erlangen's favor by Katsigiannis, whose saves will give Göppingen's Rentschler nightmares tonight, and Andreas Schröder, who produced a lot of power and vigor in offense to score vital goals.