Erlangen/Nuremberg
Erlangen shares the points with Ludwigshafen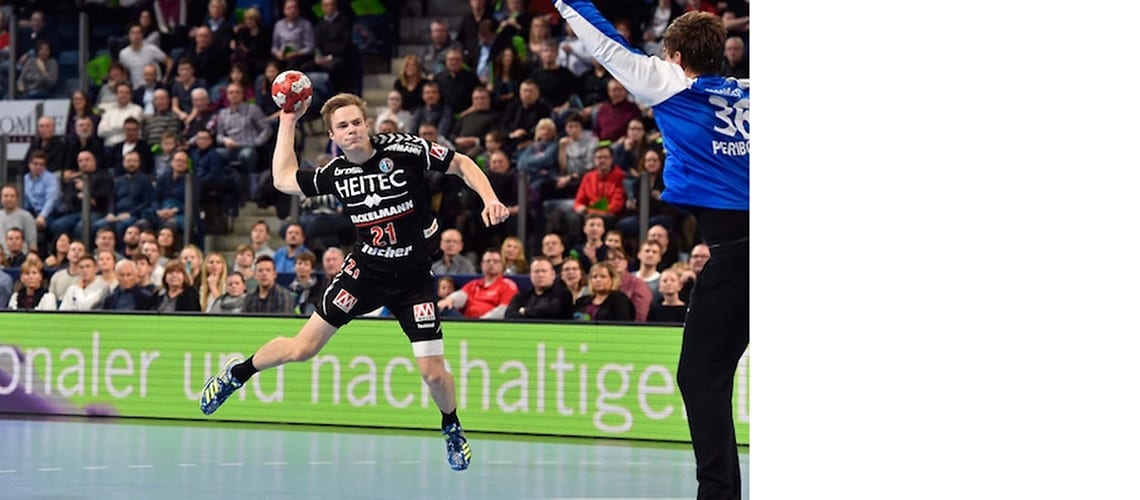 Erlangen/Nuremberg, 2017-16-12
HC Erlangen drew 22:22 with Ludwigshafen OWLS. The team of Head Coach Adalsteinn Eyjolfsson is now 14th in the DKB German Handball League.
After the impressive display by the first-division side from Franconia in Göppingen and its deserved victory in the "Hell of the South," the team of captain Michael Haaß wanted to follow up with a similar performance against Ludwigshafen OWLS. Its young players in particular were hungry to do that from the outset. Christopher Bissel stretched the lead to 4:1 almost single-handedly in a short space of time, while Maximilian Lux more than repaid the Icelandic head coach's trust in him. HC Erlangen dictated the run of play and extended its lead to four goals by the 20th minute. The visitors from Ludwigshafen then exploited every chance offered to them with increasing resolve. The team of Benjamin Matschke equalized by half-time and even went ahead shortly before the break.
Adalsteinn Eyjolfsson must have found the right words in his half-time talk, as his team got off to a strong start. As in the first 30 minutes, Coburg managed to pull away from the OWLS. Midway through the second half, the HC led by six goals and the spectators in the ARENA NÜRNBERGER Versicherung were certain that victory was theirs. However, it was then as if another Erlangen team were on court. The visitors scored six goals without reply to tie the encounter and even had the chance to win through Patrick Weber shortly before the end, but an outstanding Nikolas Katsigiannis thwarted him.