Göttingen
Heroes Of Tomorrow win in Göttingen to reach the cup qualifiers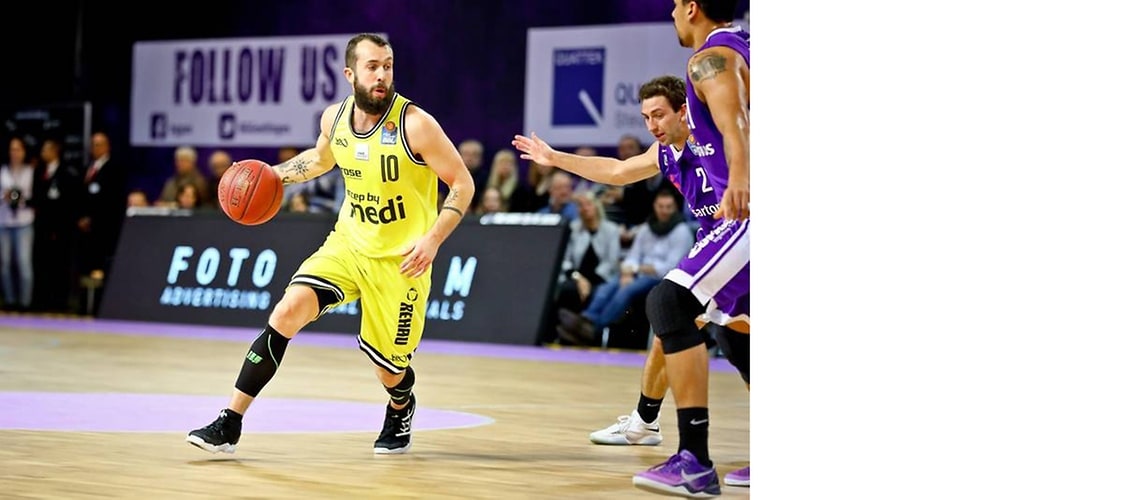 Göttingen, 2018-05-01
Like last year, they wanted to capture a place in the cup qualifiers this season. And the Heroes Of Tomorrow also managed that with a victory on the road at BG Göttingen on the 17th matchday of the easyCredit German Basketball League. The team of Head Coach Raoul Korner ran out winners by 93:70 to chalk up eleven wins and secure a place among the first six teams in the cup table.
The opening minutes belonged to the home side, which quickly strode into a 8:2 lead. However, the Heroes Of Tomorrow struck back and were right in the game after producing a 7:0 run of their own. Like against Bamberg, Gabe York was on fire. After he made it 16:11, Göttingen called its first timeout in the sixth minute, but it had hardly any impact on the visitors' sparking display in offense. Bayreuth drained four more threes to move 31:21 in front.
Michael Stockton helped the home side cut the gap to five points in the 13th minute. After a timeout by medi, Steve Wachalski also drained a bucket from beyond the arc to keep the club from Lower Saxony at arm's length. Although the Heroes Of Tomorrow conceded eleven turnovers, seven of them in the second period, Göttingen was hardly able to capitalize on them. Its too many misses from a short distance, as well as a clear advantage in rebounding for Bayreuth, meant the Heroes Of Tomorrow went in at half-time leading by 48:40.
In the opening minutes after the break, medi bayreuth did not concede any simple turnovers, yet continued to finish its attacks reliably. That was to pay off. Gabe York buried his fifth bucket from outside to make it 60:49 and, after two three-point plays by Assem Marei and Robin Amaize and a three by the international, Bayreuth was ahead by its largest margin – 19 points – in the game up to then.
The game dropped off a little in the final period and both teams hardly managed to add to their tally for several minutes. Nevertheless, the Heroes Of Tomorrow retained their focus and did not let the home side reduce the gap again. On the contrary: They stretched the lead further at the death to run out clear winners by 93:70.