Würzburg
BBC loses to Würzburg in Franconian derby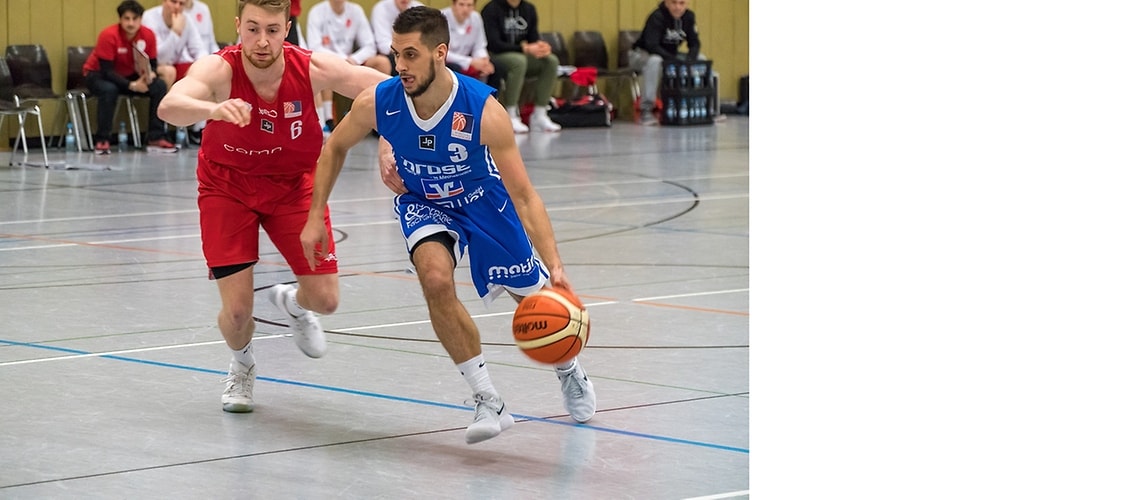 Würzburg, 2018-21-01
From the outset, the home side was more physical, determined and alert at the Feggrube Sports Center in Würzburg. BBC COBURG, who was without Matthias Fichtner through injury and rested Christopher Wolf again, was far too generous, especially in defense, allowing the home side to have a second chance to score and add easy points from fast breaks far too often. A bucket from beyond the arc by Jordan Burris to make it 14:11 only produced a temporary improvement, as the three foreign professionals in the ranks of Würzburg's second team proceeded to retake the initiative. 41 of the 49 points scored by s.Oliver in the first twenty minutes were bagged by Miles Jackson-Cartwright, Garrett Jackson (both from the U.S.) and the Latvian forward Karlis Apsitis.
Nevertheless, Coburg fought its way back into the game with an 11:0 run shortly before half-time after trailing by more than twenty points at one stage and, if it had finished its fast attacks and chances for lay-up more resolutely, could actually have got back in touch. Yet it was again Apsitis who made that task more difficult by draining a clinical bucket from the corner of the court three seconds before half-time (49:36).
The league newcomers initially continued its comeback steadfastly after the break. Yasin Turan from outside and Byron Sanford with six straight points reduced the deficit to 49:45. The large contingent of BBC fans who had made the journey sensed their team was back in with a chance. Würzburg's lead had even dwindled to a measly point (62:61) with sixty seconds left in the third period.
However, the comeback had cost quite a bit of energy and in the final quarter the home side again found easy solutions more and more, whereas only the strong Turan, who ended up as Coburg's top scorer with 18 points, was able to put up resistance for the club from Upper Franconia. All in all, it was a deserved victory for the home side. The 87:81 defeat also means that BBC COBURG has swapped positions with Würzburg's reserve team in the table and also has the poorer aggregate from the games between the two. It is now in eleventh and probably has to finally bury its hopes of reaching the playoffs. Instead, it now needs to create the best possible position going into the playdowns in the games to come.