Erlangen/Nuremberg
Erlangen loses to Flensburg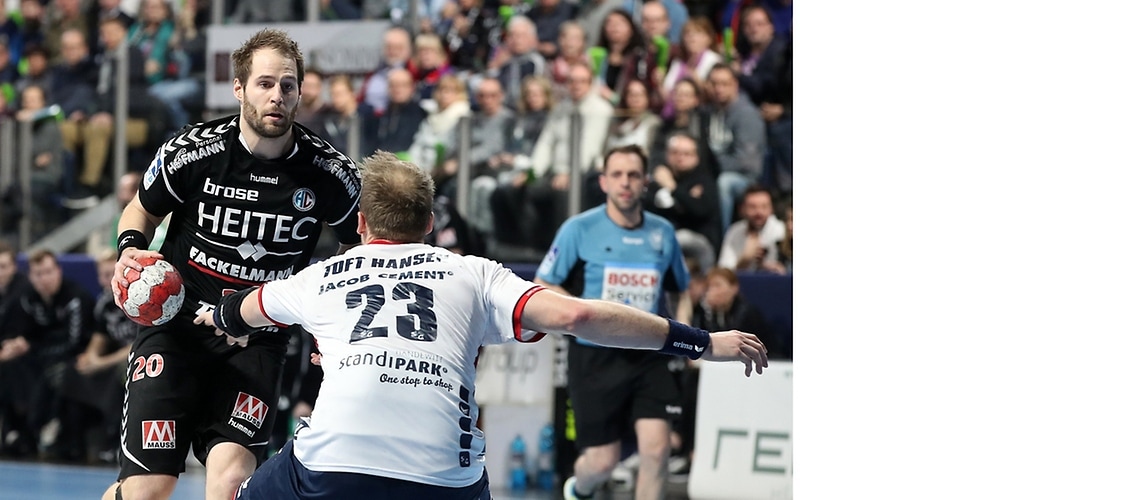 Erlangen/Nuremberg, 2018-08-02
HC Erlangen lost its first competitive game of 2018 this evening. The team of Head Coach Adalsteinn Eyjolfsson was defeated 20:29 by the top European team SG Flensburg-Handewitt and is currently 13th in the DKB German Handball League.
After its sensational home victory against SC DHfK Leipzig, HC Erlangen had five weeks' time to prepare for the remainder of the season in the "world's strongest league." The opening minutes of the encounter showed that Adalsteinn Eyjolfsson's system works: The team of what are probably the best one-on-one players in the world was hardly able to find a gap in HC Erlangen's covering. In addition, Nikolas Katsigiannis, who recently extended his contract with the Franconian club for a further two years, was once more in magnificent form and so helped ensure that the encounter was completely up for grabs after 15 minutes. However, the HC repeatedly failed to finish after good work in carving out chances to score in the second part of the first half. The fact that the team of Maik Machulla and last season's runners-up in the German league were able to rack up a 4-goal lead at half-time was due in particular to an extremely fine display of goalkeeping by Mathias Andersson between the SG's posts. The veteran Swede repeatedly frustrated Erlangen's attacks.
After the break, the Champions League participants noticeably stepped up their intensity. The backcourt with Jim Gottfridsson, the MVP of the recently ended European Championships, and Lasse Svan and Hampus Wanne on the wings now used every chance HC Erlangen offered them. SG Flensburg now pulled away and showed why it is one of Europe's best teams. Yet HC Erlangen and its fans did not give up and, even though nine goals separated the two teams at the end, the HC can take away a lot of positive things with it for the game in Lemgo this Thursday.