Lemgo
HC Erlangen grabs a point in Lemgo with a fighting display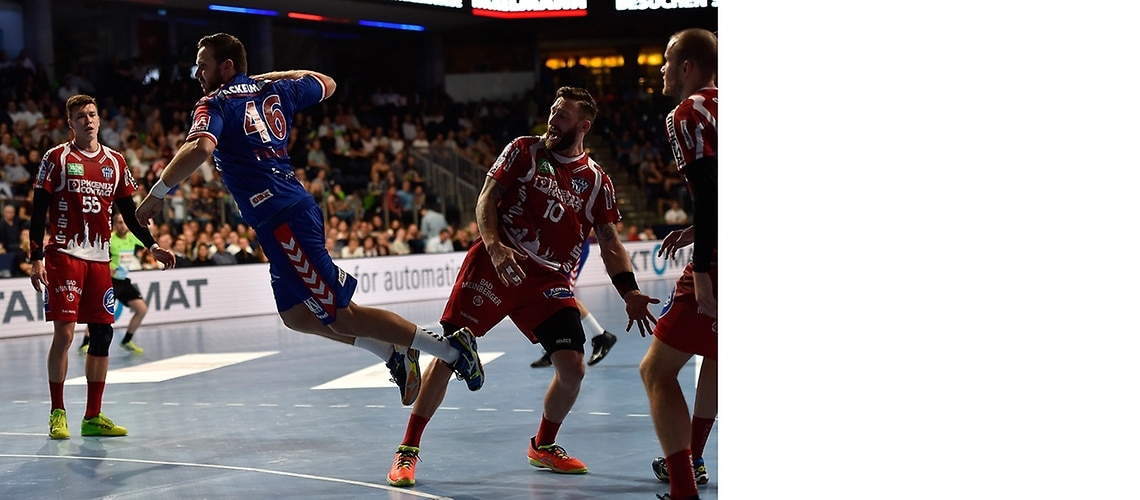 Lemgo, 2018-15-02
HC Erlangen captured a point on the road against TBV Lemgo, a club with a long and rich tradition, this evening. The team of Head Coach Adalsteinn Eyjolfsson trailed for a long time, but fought back valiantly to draw 24:24 against a club renowned for its strength at home.
Fans and supporters of the first-division club from Franconia could not have been pleased with what they saw in the opening spell. Little went right for the team led by Nikolas Katsigiannis. Erlangen had difficulty getting into its stride and so had to be content that it was only 5 goals behind after 15 minutes. In a very quiet Lipperlandhalle arena, however, the former champions did not succeed in capitalizing on this phase and sealing the encounter, with the result that HC Erlangen grew in confidence by the minute. The visitors had several opportunities to get back within striking distance before half-time.
After the break, HC Erlangen grew in stature with its strong morale and fight. It was one of the youngsters who inspired his teammates in this spell: In strong finishing form in attack, Christopher Bissel snapped up the ball in defense and proceeded to tie the scores for the first time after just under 45 minutes. The home side now teetered and seemed beset by paralysis in the face of HC Erlangen's emotional comeback. At that point in time, there were plenty factors in favor of HC Erlangen, but the game then turned back the other way slightly while it was two men short. At the death, it was Katsigiannis who made sure that his side had another chance to equalize: With 15 seconds left, he saved a seven-meter penalty from the up to then flawless Hornke and Christoph Steinert went down the other end to score his final goal and give his team cause to break out into jubilant celebrations. HC Erlangen thus came away with a point from Lemgo after a convincing, fighting comeback and can go brimming with confidence in its home game against TSV GWD Minden this Thursday.