Erlangen/Nuremberg
HC Erlangen loses to Göppingen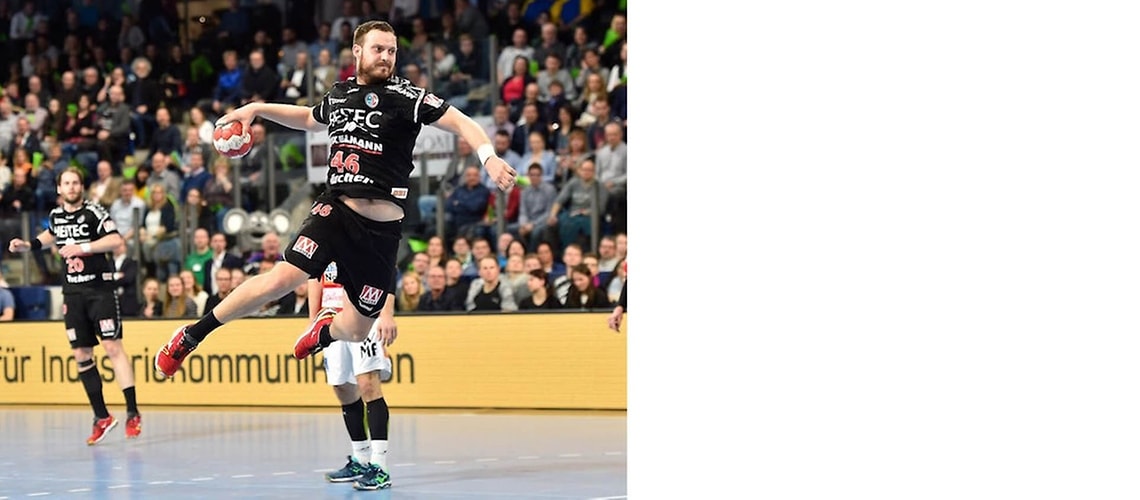 Erlangen/Nuremberg, 2018-24-03
HC Erlangen lost its home game today against reigning EHF Cup champions FRISCH AUF! Göppingen. The team of Head Coach Aðalsteinn Eyjólfsson went down against the legendary club from Swabia by 28:29 after putting up a great fight.
The auspices could not have been worse for the first-division club from Franconia going into the tussle with FRISCH AUF!. HC Erlangen was missing team leader Nikolai Link in addition to Jan Schäffer, who injured his shoulder just under one-and-a-half weeks ago. However, it was clear that the team had resolved to produce a good display in front of its loyal fans. From the very first minute, Christoph Steinert, Christopher Bissel and co. battled for every ball, diving and fighting for themselves and their team. An open game ensued in the first 30 minutes and was mainly dominated by the backcourt rows. As in the past weeks, Christoph Steinert led by example and, for the first time in almost six weeks, was backed by a rock in defense in the shape of Nicolai Theilinger. The visitors from Göppingen, fired up by many good performances in their past games, were able to pull three goals ahead with ten minutes to go before half-time. The more than 3,800 spectators in the ARENA NÜRNBERGER Versicherung now realized that their team was showing a different face to that in the encounter against TVB Stuttgart two weeks ago. The club from Franconia turned the game around and went in at half-time leading by 15:14.
Both teams hardly gave each other an inch after the break. Both sides scored goal after goal and the Franconian handball fans saw a racy game in which the two referees were increasingly at the thick of things. In the final quarter of an hour, Erlangen was two men short while trailing by two goals. It was now that the very special rapport the crowd has built with its players over the past years became evident. Standing to their feet, the spectators drove their team on and their side repaid that with great fight and uncompromising commitment. When Nico Büdel tied the scores at 27:27, the ARENA exploded. In the final minutes, however, the club from Swabia was more clever in crucial situations and so went away from Nuremberg with a lucky win.
Aðalsteinn Eyjólfsson commented: "We showed passion and fight today and invested all we had over the 60 minutes. Our fans rewarded us for that. Unfortunately, we made about five technical mistakes too many at the end to run out winners today."