Monza
Exciting weeks ahead for Christian Engelhart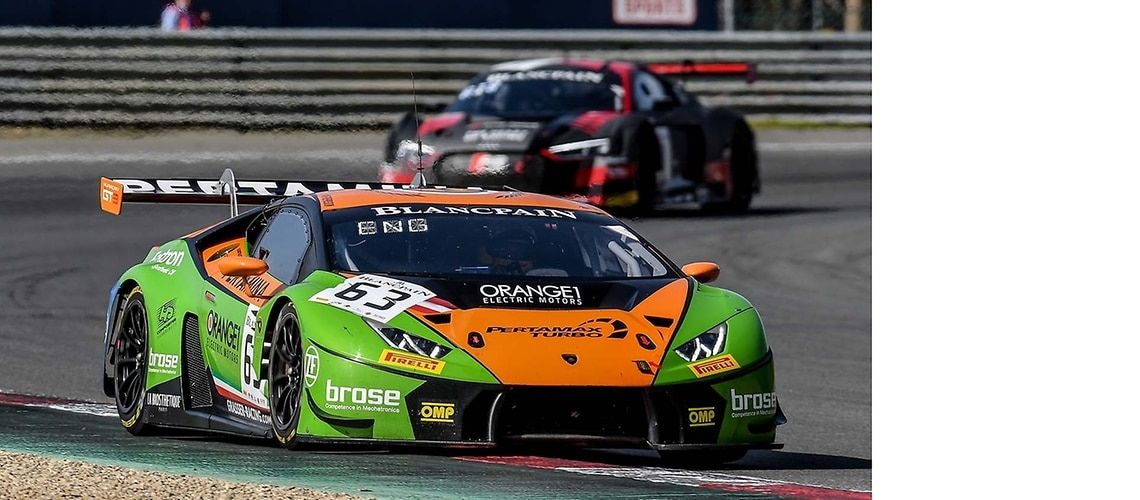 Monza, 2018-22-04
Christian Engelhart embarks on his debut at the Autodromo Most in a highly buoyant frame and with great motivation. Together with his teammate Rolf Ineichen, the Lamborghini works pilot aims to follow up the podium placement in Oschersleben with another successful outing for the Grasser Racing Team. Christian Engelhart is boosted in that goal by a strong showing in Monza, Italy, where he finished fourth.
First in Zolder, second in Oschersleben, fourth in Monza. Christian Engelhart's early-season results in Europe's strongest GT racing series are more than impressive. The Bavarian has thereby not only underscored the strength of the GRT team's blend of pilots, but also his own class.
He was able to demonstrate that once again in intense and very fair fights on the legendary Formula 1 circuit at the Blancpain GT Endurance Cup last weekend. After outstanding groundwork by his two teammates Mirko Bortolotti and Andrea Caldarelli, Christian Engelhart fought intensely in the final section for more than an hour in a bid to clinch third spot. In a direct three-way tussle with the rivals from Mercedes AMG and Jaguar, Christian Engelhart crossed the line in fourth.
"We started the race in 13th. Gaining nine places in such a brutally strong field and then turning in a top-class display of motor racing in a constant battle over an hour without suffering any damage and without rash maneuvers by the opponents – that speaks volumes for the performance of everyone involved. And for the high standard in the Blancpain GT Series."
Christian Engelhart will take that momentum with him to Most, where he anticipates another intense and fiercely contested weekend in pre-summer conditions. He and his ADAC GT Masters teammate Rolf Ineichen aim to capture a place on the rostrum at least once over the weekend.
"We always set our sights high. We want to be successful over the whole season and we've a bit of room for improvement as regards podium placements. However, I think Most won't be an easy weekend. But surprises aren't rare in motor racing."