Most
Tough weekend for Christian Engelhart in Most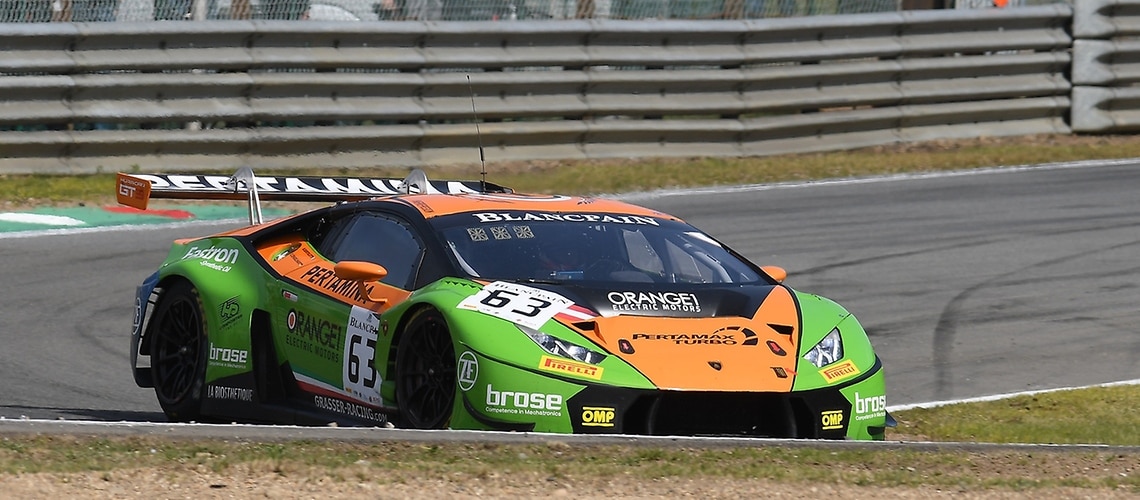 Most, 2018-29-04
The verdict after some weekends is short and to the point. That applies to the last two races of Christian Engelhart and Rolf Ineichen in Most in the Czech Republic. 15th and 17th spots in two races on the second weekend of the season in the ADAC GT Masters is well below their own expectations. Despite the setback after what has been a successful start so far to the motor racing year, both pilots from the Grasser Racing Team look ahead to the upcoming challenges brimming with confidence and added motivation.
No, their expectations on their debut in the Autodrom Most in the ADAC GT Masters series were not fulfilled from the outset and so the conditions were not made for launching a comeback on the tight and very intense course. Things were not made any easier for Christian Engelhart and Rolf Ineichen above all due to the fact that the field of 34 vehicles was separated by just a little over one second in qualifying.
Nevertheless, the duo was able to make their mark on occasions on the 4.2 km track, in particular on the Saturday, when they improved by a total of 15 positions in their Lamborghini Huracan GT3. Yet 17th place, not to mention 15th spot on the Sunday, were not the goal both pilots had set their sights on.
"There's no need for us to beat about the bush. It wasn't a good weekend in terms of results. But it's normal that there'll be a low sometimes after we had enjoyed a very long period of highs. Now we're working intensively in all directions to analyze all the knowledge we obtained and put it into context," is how Christian Engelhart summed up the weekend. Rolf Ineichen added his own verdict:
"The conditions were tough. You only need to look at how the two winners in the season opener fared this weekend, for example. They finished close to our final positions in this extremely tight and fiercely contested field. I think that shows that it wasn't our fault, but instead due to the fact that everyone is evenly matched. And so it's small things that mean you can drop right back through the field. At any rate, we gave our all over the entire weekend and remained flawless."
Now Christian Engelhart and Rolf Ineichen have focused their sights again on what lies ahead. The Lamborghini works pilot from Bavaria now travels to Brands Hatch this weekend, where he will line up in the Blancpain GT Sprintcup with GRT. Rolf Ineichen and Christian Engelhart will then team up again in mid-May in the Blancpain GT Endurance Series on the legendary Silverstone track.