Porto
Tiago Monteiro continues with HONDA for the 2018 season!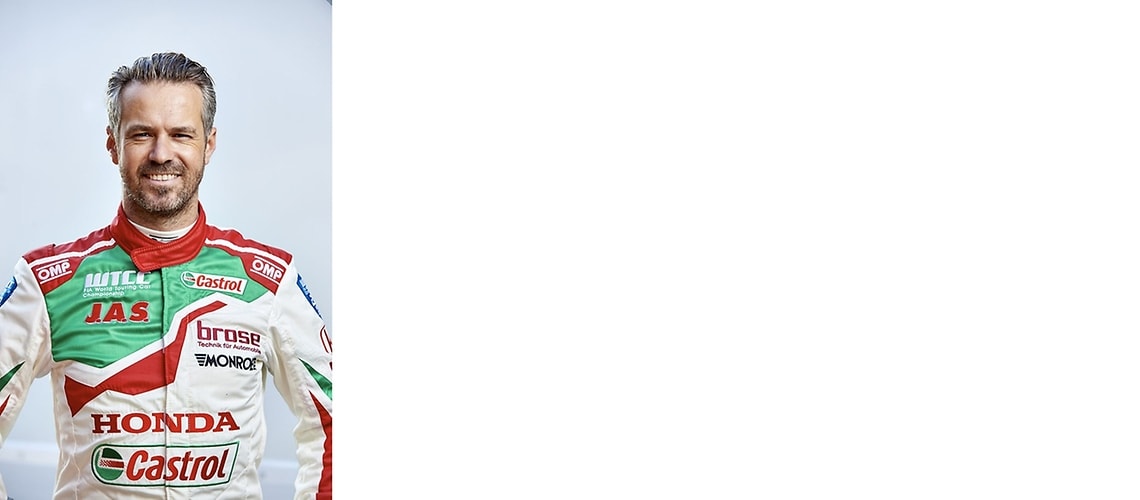 Porto, 2018-09-02
Tiago Monteiro will return to competition in 2018, continuing his journey with Honda in the newly branded WTCR. The Portuguese driver has renewed his contract with the Japanese brand and will join the WTCR - FIA World Touring Car Cup. Five months after the serious accident that took him out of the 2017 season, Tiago Monteiro believes he is on the right track to be able to return to the track in two months time.
Therefore, Tiago will join Boutsen Ginion Racing, a choice made together with Honda, a team that Tiago already knows and with which won races when participated in TCR races in 2016.
His confirmed return makes Tiago very happy and determined to continue the final two months of his recovery. "It is an honor to continue being part of the Honda family. We have worked together since 2012 and, year after year, we have been stronger. It was a pity that the accident prevented me from fighting for the title last season. The last five months have been tough and intense but I think I'm on track to return to competition soon. I have two more months to go with several treatments in Europe and the United States, and I believe that I will get the endorsement of the doctors to return to the track," he explained.
The Portuguese driver faces the WTCR challenge with enthusiasm: "The regulation changes will allow for a more attractive and competitive championship. A year of change that will be good for everyone involved. As for the team, I already know them, I won races with them in 2016 in TCR and I know they are a very strong outfit and are motivated to achieve good results."
The WTCR has its first races scheduled for the weekend of April 7th and 8th in Morocco in a total of 9 events, including a trip to Portugal, Vila Real, scheduled for the weekend of 23 and 24 of June.