Apprenticeship Programs at Brose
Our award-winning Brose Apprenticeship Programs prepare you for a career in advanced manufacturing by combining on-the-job and in-the-classroom training. You will earn your Associate's Degree while getting paid* to work at Brose. Upon successful completion of the program, you will have a guaranteed job and highly marketable skills.
*Compensation can be a combination of tuition reimbursement, hourly wages, and a living stipend. Exact amount varies by location and can be discussed during interviews.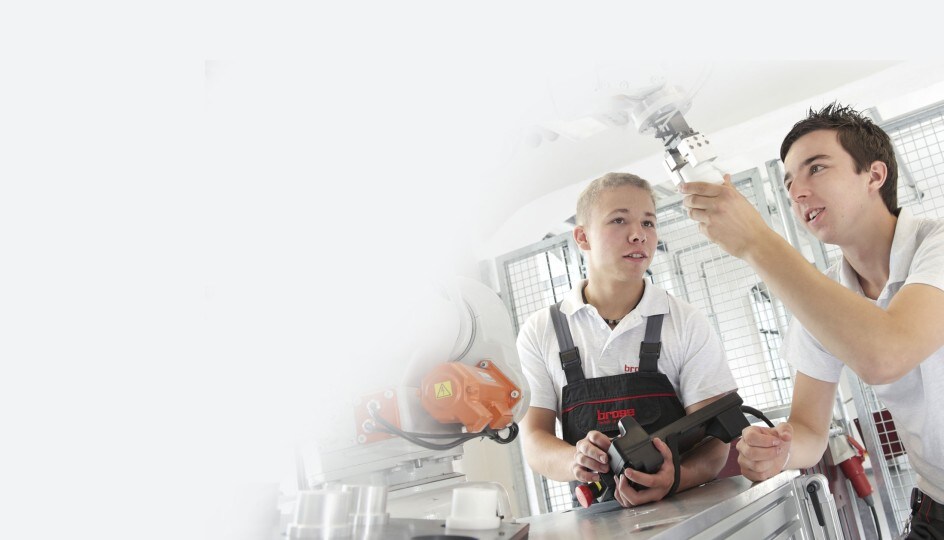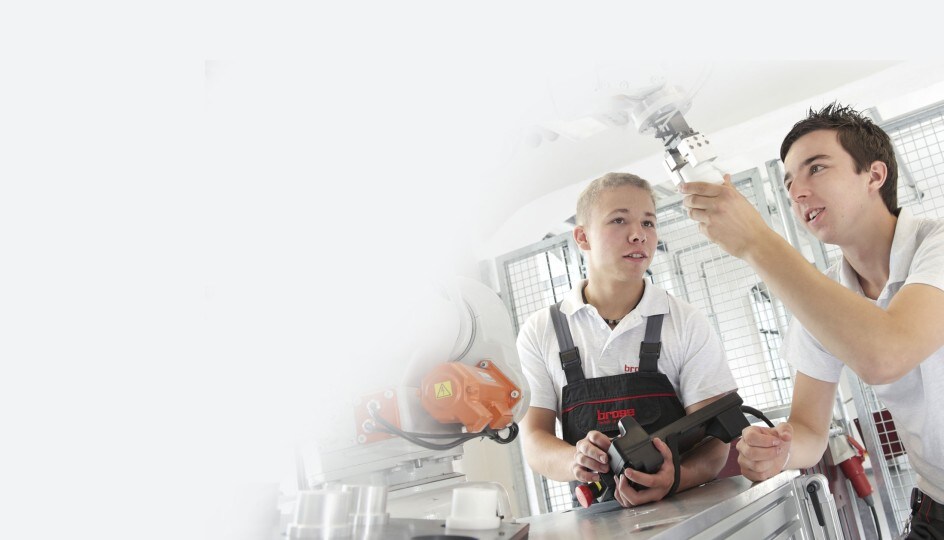 2017 GACC Apprenticeship Award
Brose North America is the recipient of the 2017 German American Chambers of Commerce (GACC) Apprenticeship Award. "The company is awarded for its innovation in workforce development by implementing German standard apprenticeship programs in the United States," according to the remarks by the Chambers of Commerce. Brose was selected from among 14 other companies that had also applied for the award.

The GACC highlighted that Brose's efforts create valuable career pathways for aspiring Americans: "The company was selected as the winner by an independent panel of experts for their global approach to training and their deep commitment to apprenticeships as a solution to close the skills gap in the United States," says Mario Kratsch, GACC Vice President.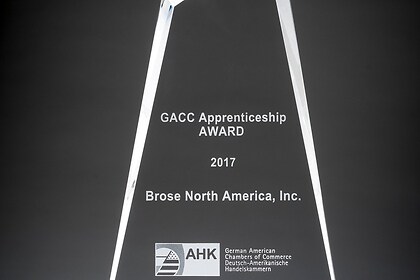 Apprenticeships in Michigan (MAT2 Program)
Location: Auburn Hills, Michigan
Length of Program: 3 years
Program Tracks:
- Mechatronics Technician
- Technical Product Designer
Compensation Structure:
- Paid tuition, hourly wage while working, weekly stipend while in school
Partner Schools:
- Henry Ford Community College, Dearborn (Mechatronics)
- Macomb Community Colleage, Waren (Technical Product Designer)
Requirements: High School Diploma (min. GPA 3.0)
Post-Degree:
- Apprentices must commit to staying with Brose for 2 years upon completion of the program
- Brose guarantees a job to Apprentices for 2 years
- Opportunities to continue education and benefit from Brose's tuition reimbursement program
Job Opportunities:
- Maintenance, Prototype, or Test Technician
- Technical Product Designer
Further Information and Video:
Click here www.mitalent.org
Apply now for our Michigan Apprenticeship program:
Apprenticeships program in Tuscaloosa (Vance) Alabama
Location: Vance, Alabama
Length of Program: 3 years
Program Track: Mechatronics Technician
Compensation Structure:
- Hourly wage while working, weekly stipend while in school
Partner School: Lawson State Community College
Requirements:
- High school diploma (min 3.0 GPA)
- Ability to lift and carry objects up to 20 lbs
Post-Degree:
- Opportunities to continue education and benefit from Brose's tuition reimbursement program
Job Opportunities:
- Acoustics Specialist
- Fastening Specialist
- Welding Specialist
- Maintenance Technician
- Quality Lab Technician