Manufacturing Jobs at Brose
To ensure the needs of our customers are met, Brose operates manufacturing facilities in strategic locations throughout the US. We are looking for dynamic, driven, and hard-working people like you to make sure our business operates effectively around the clock. We have open positions on our manufacturing teams in Logistics, Plant Administration, Production, Quality, Maintenance, Welding, as well as Supervisor roles.
Join our team today!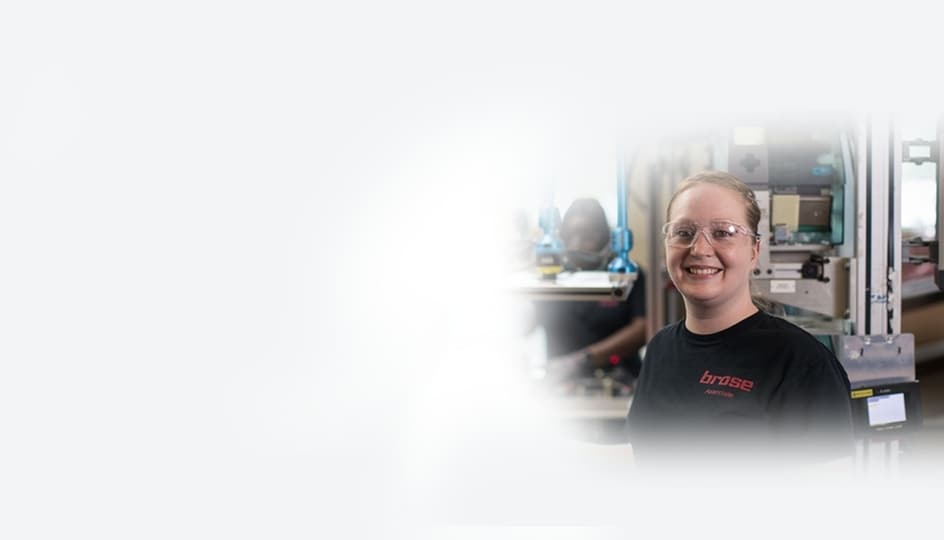 Manufacturing at Brose
Activate video service?
Only by clicking on this button is data exchanged with the video provider BrightCove. You can find more information about this in the:data security policy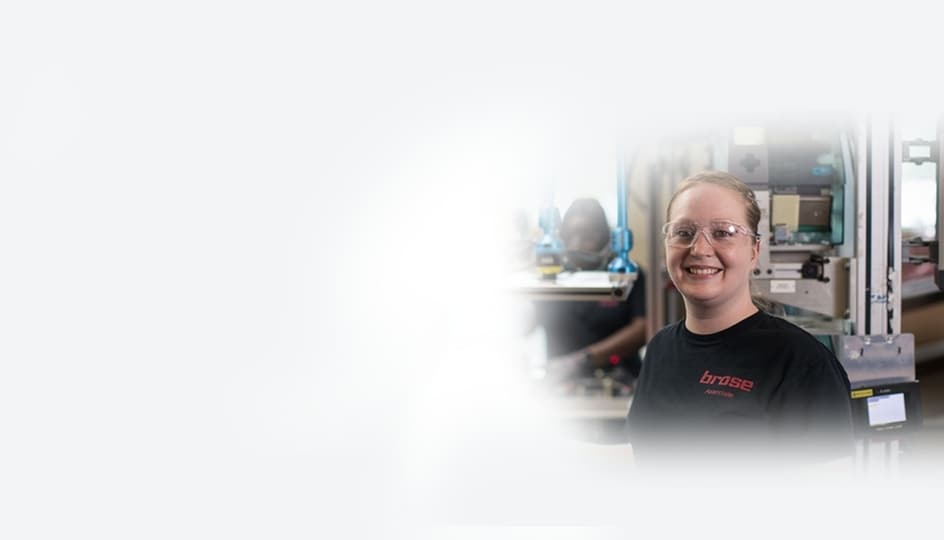 Quality Jobs at Brose
As part of our plant Quality team, your role is to improve the quality standards of our products. From assembly operators to the Plant Manager, quality is the responsibility of everyone. Brose depends on your prior experience, knowledge, and expertise to uphold and enforce our strict quality standards. We encourage you to build your levels of competence in your field through continous learning on the job, in annual trainings, and workshops with our subject matter experts.
Logistics Jobs at Brose
As a member of our plant Logistics Team at Brose, you will help to prepare us for our future growth, including reorganizing material flow into new layouts, managing the plant's warehouse, and optimizing material flow throughout your plant. You will collaborate with our central logistics team to review best solutions and adjust them based on production needs. Benchmarking and networking are great assets to help the day to day activities at the plant run smoothly.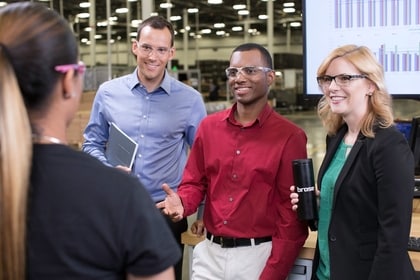 Administration Jobs at Brose
The Brose Plant Administration team consists of key members within human resources, health and safety, controlling, and information technology. Our team members are dynamic, business-savvy, detail-oriented, and people-focused. They work closely with their shop floor colleagues to support them, and the team works hand-in-hand with their plant's leadership team towards the overall strategy and goals of the plant.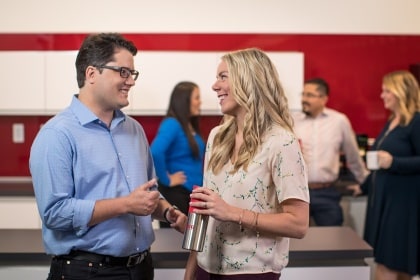 Industrial Engineering Jobs at Brose
Industrial Engineering is an essential function at Brose; you are involved with active problem solving on the shop floor and digging into problems that arise during the production process. We depend on you to ensure our equipment and processes are functioning properly and that we are producing high quality parts for our customers.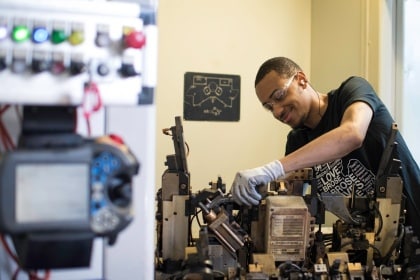 Production Jobs at Brose
As a member of the Brose team, you will gain expertise in the automotive field for a global company. Our team members are trustworthy, reliable, team players, role models, and quality oriented employees. Operators work in a very fast-paced environment. Employees have the challenge of high production requirements as well as keeping high quality standards. Together as a team, everyone achieves more at all of our plant locations.
Please see next slide for application information!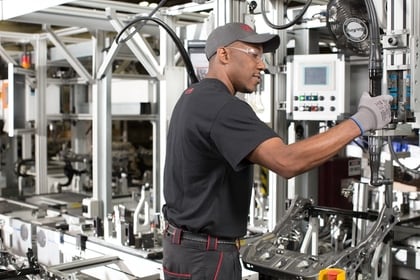 Operator Job Application Process
Brose Jefferson (Warren, Michigan):
- Submit your application through Resource MFG
Brose New Boston (New Boston, Michigan):
- Submit your application through Randstad or Malone
Brose Belvidere (Belvidere, Illinois):
- Submit your application through Resource MFG
Brose Tuscaloosa (Vance, Alabama):
- Submit your application through our homepage
Brose Spartanburg (Duncan, South Carolina):
- Submit your resume to us via e-mail at SPA.careers@brose.com
Technician Jobs at Brose
As a Technician at Brose, you are supporting every department in the plant to maintain our buildings and production equipment. You are the go-to person on the shop floor, and we look to you to be the expert in your field. We depend on our Technicians to work quickly and accurately to keep our equipment in top condition so that we continue to meet our business objectives.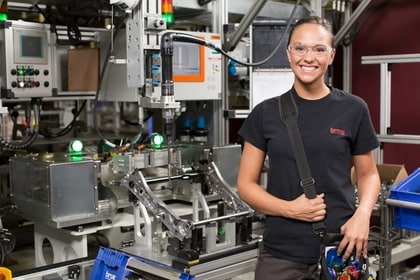 Supervisor Jobs at Brose
Being a leader at Brose is a challenging and diverse work experience. You will gain expertise in leading employees to success within our organization. Supervisors are key to bringing our team together to focus on accomplishing plant goals and objectives. Every day is a new opportunity to gain more experience and lead others to reach a higher level of understanding and competency.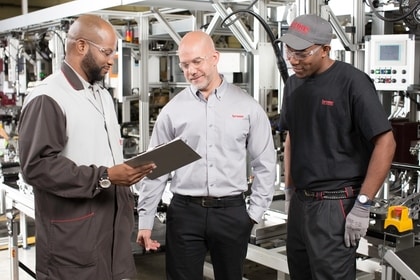 Frequently asked questions
Does Brose offer relocation assistance?

Yes, depending on the current location of the future employee, Brose will offer relocation assistance or a relocation bonus.

What should I prepare for before interviewing with Brose?

You will receive detailed information, specific to every position, prior to your interview from Human Resources to prepare for each interview.

How can I apply to Brose if I do not see a job that right for me?

You can on our Careers website by submitting a General Application or send your application to Careers@brose.com .

How long does the application process take?

Once your application is sent, you will receive a confirmation email. Human Resources will contact you within 1 week.

What type of benefits does Brose offer?

Brose offers medical, dental, vision, life, and a 401K plan. You can find more information on our policy at: https://www.brose.com/us-en/careers/careers-us/working-at-brose/employee-benefits/

Does Brose have a 401K policy?

Yes, Brose offers full time employees a 401K plan with company contributions.

Is Brose a public company?

Brose has been around since 1908 and is still privately held and family owned.

Does Brose offer training?

Brose offers its employees opportunities for both internal and external trainings. The company also provides tuition reimbursement for formal education.

Who are Brose's customers?

Brose is both a tier 1 & 2 automotive supplier. Our customers include major OEMs and other suppliers. You can find a list of our customers at: https://www.brose.com/us-en/company/company-profile/

What are the products Brose offers?

Brose has three main product groups

Doors: windows regulators, door modules, latch mini modules, power lift gates

Seats: first, second and third row seats, seat components and comfort features

Drives: cooling fan modules, window regulator motors, electric oil pumps and air gate modules

You can find more information on our products at: https://www.brose.com/us-en/products/

Are there opportunities for international assignments?

Yes, Brose offers several different long term and short term expatriate assignments. Those are listed on our internal site for all employees to view and apply for.

Are there networking opportunities at Brose?

Yes, Brose has many ways to promote networking within our organization. We have an open office environment which promotes communication, several common areas where employees can mingle and a connecting lunch where employees can meet individuals from different departments or groups.

What if I want to explore a different career path, does Brose have internal movement?

Brose offers several different training opportunities for individuals to grow, develop and explore new career paths. Brose encourages internal movement.