Apprenticeship Programs at Brose
Our award-winning Brose Apprenticeship Programs prepare you for a career in advanced manufacturing by combining on-the-job and in-the-classroom training. 
You will earn your Associate's Degree while getting paid* to work at Brose. Upon successful completion of the program, you will have highly marketable skills and the ability to work in over 10 different departments and over 15 different professions.
*Compensation can be a combination of tuition reimbursement, hourly wages, and a living stipend. Exact amount varies by location and can be discussed during interviews.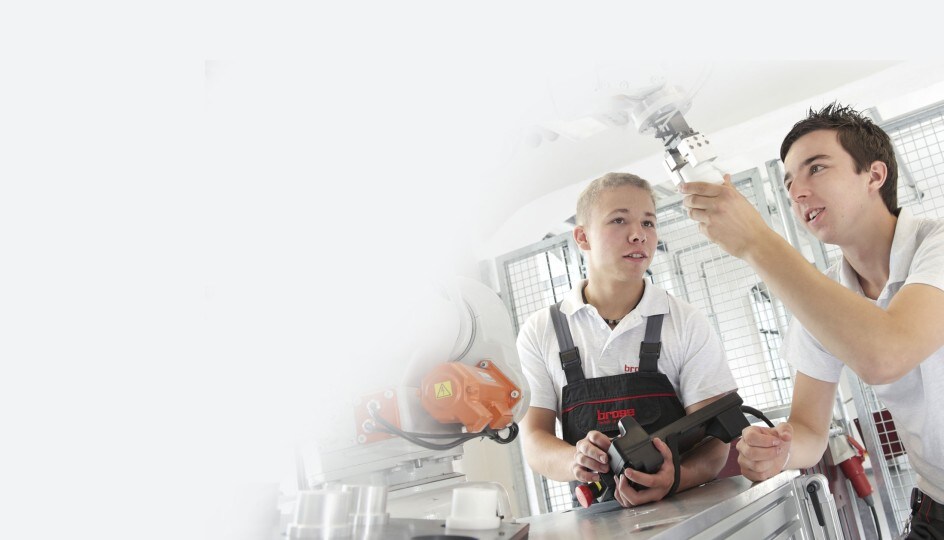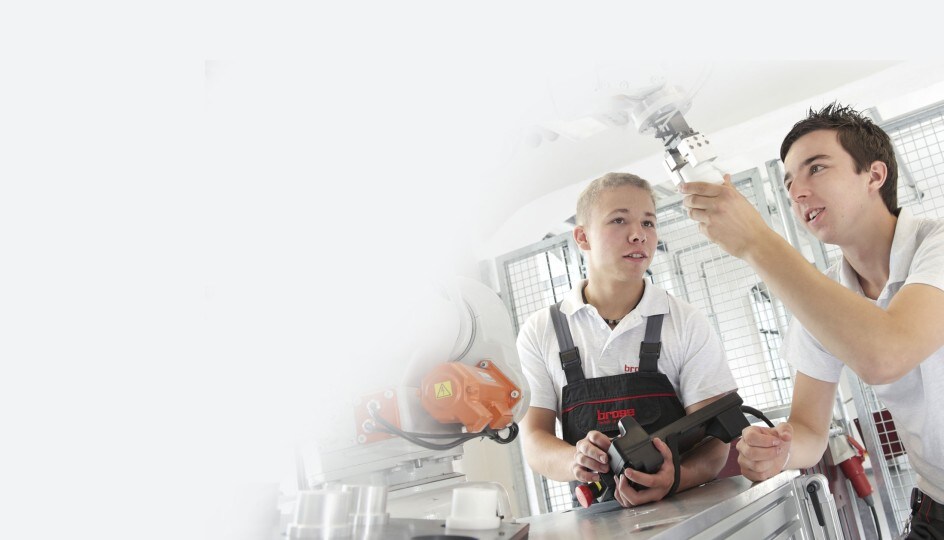 Apprenticeships in Michigan (MAT2 Program)
Location: New Boston, Michigan
Length of Program: 3 years
Program Tracks:
- Mechatronics Technician
- CNC Technician
Compensation Structure:
Paid books and tuition, $200 Weekly school stipend while in school, hourly wage for hours worked at Brose, wage match for existing employees
Partner School:
- Henry Ford Community College
Certifications:
- Associates Degree
- DOL Journeyman's Card
- IHK Mechatronics Certificate
Requirements:
- Highschool Diploma or GED
- Motivated Individual
- Willing to work in a group
Post-Apprentice Program:
- Apprentices must commit to staying at Brose for 2 years
- Opportunities to continue education utilizing tuition our reimbursement program
Job Opportunities Post Apprenticeship:
Mechatronics Technician, Testing Technician, Electronics Technician, Acoustics Specialist, Fastening Specialist, Welding Technician, Quality Technician, Maintenance Technician, Paint Technician, Prototype Technician
Apply now for our Michigan Apprenticeship program:
Mechatronics Apprentice
Apprenticeships program in Tuscaloosa (Vance) Alabama
Location: Vance, Alabama
Length of Program: 3 years
Program Track: Mechatronics Technician
Compensation Structure:
Hourly wage while working, weekly stipend while in school
Partner School: Lawson State Community College
Requirements:
- High school diploma (min 3.0 GPA)
- Ability to lift and carry objects up to 20 lbs
Post-Degree:
- Opportunities to continue education and benefit from Brose's tuition reimbursement program
Job Opportunities:
Acoustics Specialist, Fastening Specialist, Welding Specialist, Maintenance Technician, Quality Lab Technician
Apply now to Alabama Apprenticeship program!
2022 GACC Apprenticeship Award
Brose North America is a three-time award-winning recipient of the German American Chamber of Commerce (GACC) "Apprenticeship Award". We were awarded for our "comprehensive and supportive approach to training apprentices and dedication to investing in German-style apprenticeships in the US".

They go on to mention that we are "strongly committed to the success of each of their apprentices, offering additional opportunities for growth and development including tuition reimbursement and monthly training."