Staying active and well
Supporting the wellness of our employees is a priority for us; Brose is most successful when our employees are at their best. We encourage our employees to be active, live healthy lifestyles, and to build team spirit with their colleagues through our company sports teams. Brose provides a variety of programs and activities to help them achieve these goals.
Wellness Fairs
Health and wellness is very important to Brose on a global level. All US facilities hold a wellness event annually at each location to promote the importance of staying active and healthy. Our wellness fairs are some of our most successful events. During these events, health and wellness vendors speak with our employees about healthy eating, fitness, and PPE safety. Employees also have a chance to take part in a free confidential health screening to make sure they know and understand their vital health numbers such as blood pressure, blood glucose, and BMI.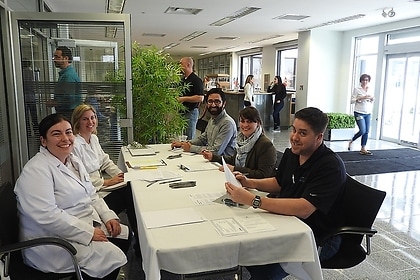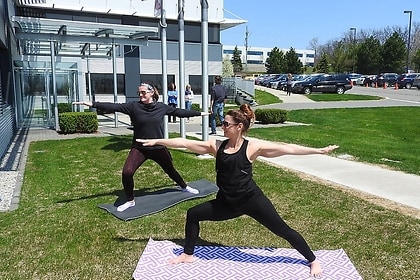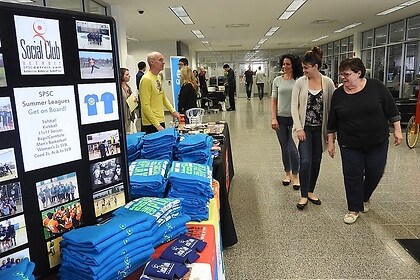 Brose Volleyball Team
Volleyball teams from all Michigan Brose locations (Brose North America, Brose New Boston and Brose Jefferson) came together to compete in the first Annual Michigan Brose Sand Volleyball Tournament. Team members have skill levels that vary from beginner to advanced, and this provided for some very competitive matches. In 2017, a team from our North American headquarters took the gold.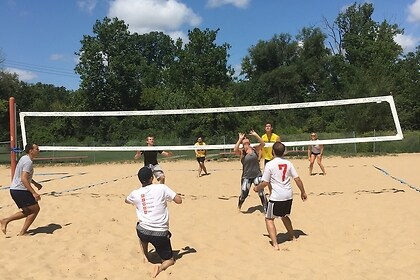 Brose Soccer Teams and Championship
To encourage friendly competition and healthy activities with our employees, each location in our North American region has a soccer team. Our teams compete annually for the regional championship trophy, and the winning team in each region competes in a bi-annual soccer championship in Germany. In 2017, our team from Brose El Marques won First Place in the region.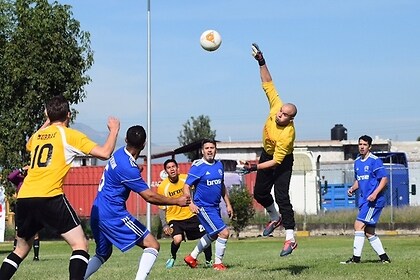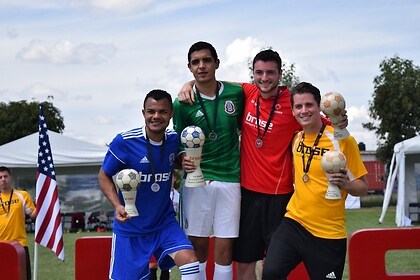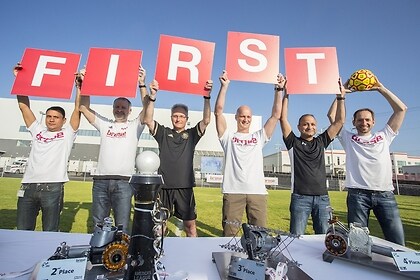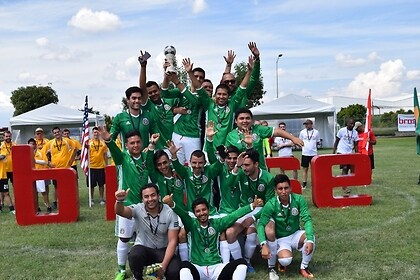 Mercedes Marathon
Brose Tuscaloosa employees participate annually in the the Mercedes Benz Marathon. The Marathon is celebrating its 16th year as one of the premier running events in the region. From the 1-mile fun run to the full 26.2 miles as an official qualifier for the Boston Marathon, this event appeals both to the "just for fun" runners and the elite runners alike.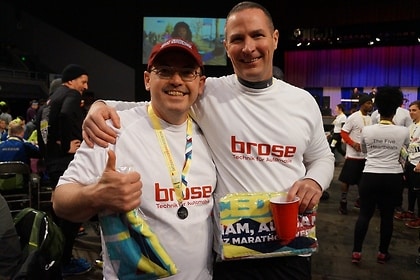 Brose Softball Teams
Many of our Brose locations have organized employee softball leagues and compete with local teams in their areas. Brose Tuscaloosa's team, The Brose Bombers, reached second place in their city's tournament, and Brose New Boston's team was also a strong competitor in their local league. Our softball teams are looking forward to many successful seasons to come and continuing to build strong relationships as a team.