Welcome to our location in Belgrade
You will find a lot of information and job offers for our Brose Belgrade location on these pages.
Brose Belgrade, Serbia
/sr-en/
Brose d.o.o. Pančevo
Ratarska ulica 142
26000 Pančevo, Serbia
Brose Group
Brose is the world's fourth-largest family-owned automotive supplier. The company develops and produces mechatronic systems for vehicle doors and seats as well as electric motors, drives and electronics, among others for steering, brakes, transmissions and engine cooling. Approximately 30000 employees at 70 locations in 24 countries generate turnover of 7 billion euros. Worldwide, every second new vehicle is equipped with at least one Brose product.
Mechatronic components and systems for automobiles
Our core expertise lies in the interaction of mechanical, electric, electronic and sensor systems. As a partner to the international automobile industry, Brose supplies around 80 car brands and over 40 suppliers with mechatronic systems for doors, seats and electric motors and drives. Although usually not visible to the driver, they provide comfort, safety and efficiency. Every second new vehicle worldwide is equipped with at least one Brose product.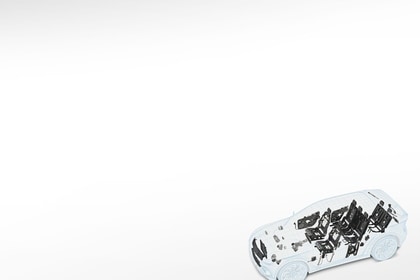 We have an obligation to do our bit
As a global company, we play an active part in shaping our social environment. We promote sport, cultural, educational and social projects that impart important values on young people in particular and improve their education and circumstances.
Performance is rewarded
As an international, family-owned company, we act according to the principle: performance + responsibility = results. We expect our employees to be highly involved and our impressive benefits package creates a motivating working environment.
At Brose we value continuity, sustainability, short decision-making processes and unbureaucratic workflows more than hierarchies. We are quick to transfer responsibility and give you ample scope in organizing your work. This is why we expect you to have comprehensive expertise, an exceptional aptitude for learning and a high level of dedication. We are seeking people who will provide impetus, who work well in a team and who bring vision, passion and persistence to the table. In short: employees with strong personal and professional qualities.
The "Brose Arbeitswelt": Efficient working conditions
One of the reasons for our success as a technology company is our employees' willingness to embrace change. Being dynamic and flexible are strengths that we consistently transfer to the Brose working environment. We want our employees to grow in line with their capabilities and tasks. And we have created the technical and structural framework for this with a flexible office concept and variable working hours – including performance-based pay.
Every day is international at Brose
Every workday at Brose is international when you are communicating with so many project teams in so many different languages in our locations around the world. Many of our employees in development, manufacturing and administration are already an integral part of a global network – not only within the Brose Group but also with customers, partners and suppliers. And more and more employees now work for limited periods at our international locations – for example during temporary or longer-term foreign assignments.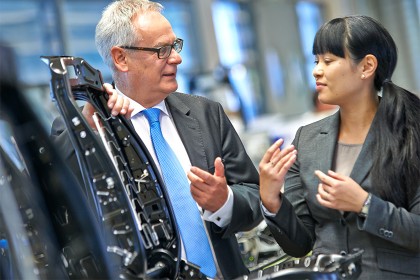 Join our team with 2023 internship program
We are starting our third internship program in our location in Pancevo! After successful two Brose internship programs in which more then 50 students successfully completed a six-month internship, we are starting the new program with open positions in different departments. If you are master or undergraduate student of one of the technical faculties Brose internship program is great opportunity to start your career and professional development. If you are interested in more details of our internship program, please read more about the program or check our open internship positions.