Berlin
Brose Youth Camp goes international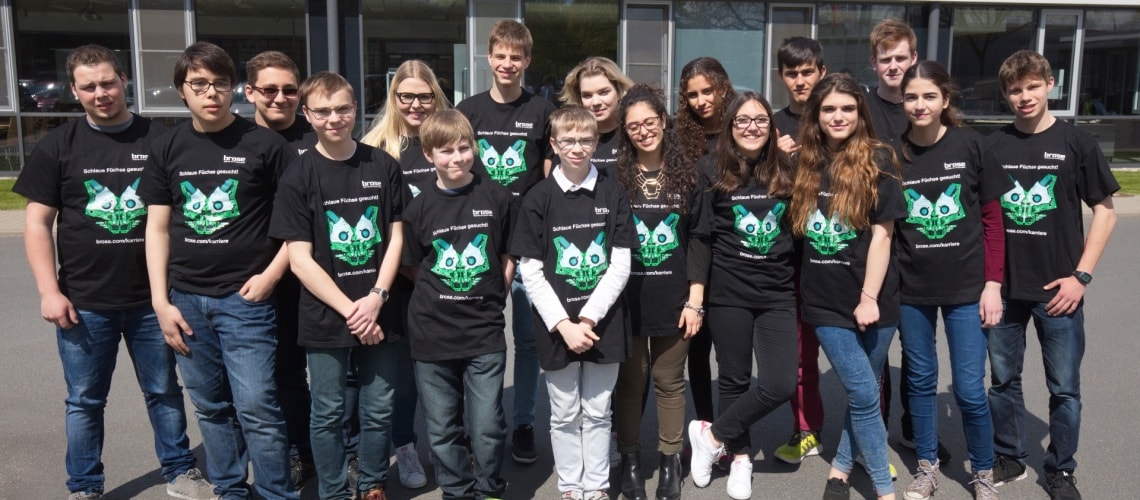 Berlin, 05-03-2016
From across Europe to Berlin: Children of employees from ten countries took part in the first Brose Youth Camp from 25–29 April. The theme was "Motors in Motion", and the automotive supplier's aim was to get young people excited about technology while also promoting intercultural encounters.
"Being the nation's capital, a melting pot and the place where our company was founded – these three factors qualified Berlin to be the host city," says Manfred Seemann, Director Employee and Family Services Human Resources Brose Group, who was responsible for the project. "The Brose Youth Camp was the first project that enabled children of our employees to experience our family-owned company from a single location."
13 boys and seven girls ages 14 to 17 got a chance to expand their technical, intercultural and social skills in a fun and entertaining way. The parents of the young participants work at Brose locations in Berlin/Germany, Bratislava/Slovakia, Coventry/England, Ghent/Belgium, Gothenburg/Sweden, Ostrava/Czech Republic, Paris/France, Melfi/Italy, Santa Margarida/Spain and Tondela/Portugal.
The camp included workshops with a focus on electronics and design as well as a visit to the Brose plant in Berlin where the young people got a glimpse of soldering processes and built robots with the help of four apprentices. There were also plenty of opportunities for intercultural exchange during the project week with activities such as a cooking class and a theater evening or visits to the German Museum of Technology and the Computerspielmuseum (Computer Games Museum).