Coburg
One employer, many career prospects
Coburg, 09-02-2019
After holding a number of positions in Controlling at Brose, Carina Proksch's career seemed firmly established. In 2015 – after more than ten years at Brose – she ventured a switch to the HR department. She made the decision in one day. And she hasn't regretted it for a single second, the 37-year-old says in an interview.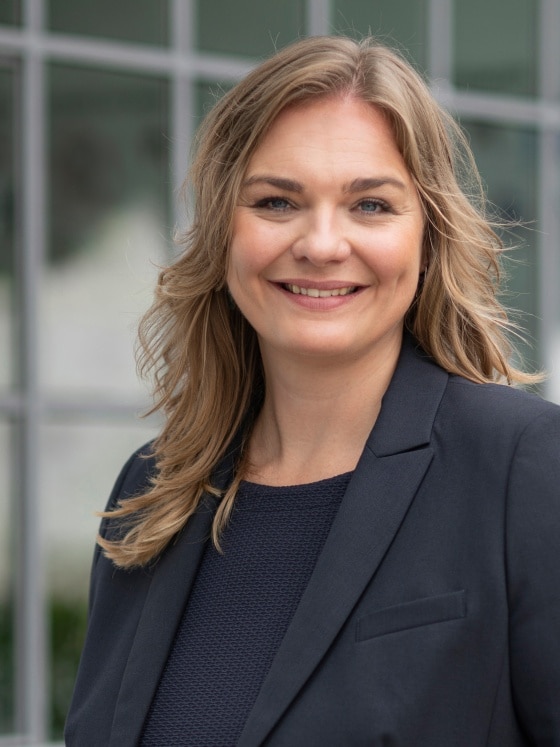 Profile:
Carina Proksch has been Vice President Human Resources Central Divisions & Global Mobility Brose Group since 2017. She has also been responsible for structuring the company's internal modernization program for the HR department since December 2018. Previously she performed various duties in Controlling and HR.
Ms. Proksch, you worked in Controlling at Brose for ten years – why did you switch to the HR department in 2015?
Simple: I was given an opportunity to take the next logical step for me based on the experience I had already gained in Controlling. As a manager there I had a chance to build new teams and help employees further develop. While it was definitely a challenge, it was also a lot of fun. When I was asked in 2014 if I wanted to work in HR as a business partner to Commercial Administration, I instinctively said yes and finalized my decision within 24 hours. I've always enjoyed trying new things and seizing opportunities. Today I can say with certainty: I definitely made the right choice.
What are some of the specific objectives of our company's current internal transformation program?
Megatrends such as digitization or new mobility concepts are changing our world. The automotive sector in particular is undergoing radical change – and Brose is also feeling the effects of this. This is compounded by the fact that our family-owned company experienced extremely rapid global growth in the past. It wasn't always possible to adjust structures and processes at the same speed. We're taking care of this now, in the HR department and in other areas. The modernization program has three fields of action: first, we will push ahead with profitable growth in our core business. Second, we want to achieve gains in efficiency, especially in development and administration. And third, we are shifting our focus to innovations – both for existing and new products and processes. We want to use the modernization program to increase employee loyalty and get new specialists and managers excited about working for Brose. In short: we designed the program to increase our appeal and position ourselves as a forward-thinking employer.
What are some of your talents?
I always strive to engage business partners with a sense of equality, openness and respect. My perspective and dedication help me motivate people and get them excited about their jobs and working towards a common goal. I have a good feel for achieving the right balance between challenging and fostering employees. Watching individuals and teams come together and grow, seeing them "burn" with passion for an idea or a new approach gives me a sense of fulfillment.
Which position had the greatest impact on you and why?
No question: switching from Controlling to the HR department – that was a cold start for me in a lot of ways. In Controlling I had all the answers. I was a true professional in my area of expertise, the right contact for everyone and everything. It made things relatively easy for me, perhaps even too easy. That's why I intentionally left my comfort zone and ventured out into the unknown – armed only with intuition and a desire to learn something new. It was pretty challenging: you're touted as an expert and then suddenly you feel like – pardon the hyperbole – you haven't got a clue. This experience made me stronger and today I know that persistence and courage can help you overcome even the greatest obstacles. Nothing in life can be planned 100 percent. You make the best decisions when you're open to change.
What lessons have you learned and what conclusions can you draw from your studies, training and 13 years on the job?
Treat everyone you meet with respect! It's not the training, career or current level in the hierarchy that make a person who they are – desire, drive and curiosity are what truly pave the way to mutual success. There's so much you can do with the right attitude. Grades alone are not decisive – and incidentally, I always keep this in mind when I review CVs.
Thanks for the interview!