Internship: A look behind the scenes
Another two or three years until you finish school – and then what? School students often lack a clear idea of what they want to do in the future and are uncertain where their talents lie. A one-week school internship can help you answer these questions. Experienced trainers give you practical insights into the apprenticeships we offer, providing you with valuable first impressions of the prerequisites, expectations and particular aspects of your prospective career.
For higher secondary school students, we also offer an information day for our dual degree programmes.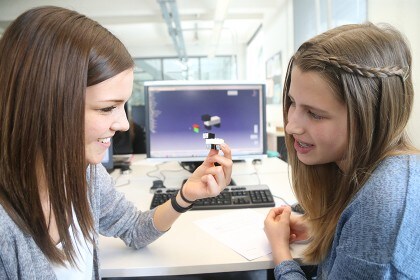 Simple Show internship behind the scenes
Here you can find more information regarding the internship behind the scenes.
Activate video service?
Only by clicking on this button is data exchanged with the video provider BrightCove. You can find more information about this in the data security policy
Application process for school internship
As soon as we receive all your application documents (covering letter, résumé, certificates and references), we will send you a confirmation by email. Once we have looked at your documents, you will receive our decision by email.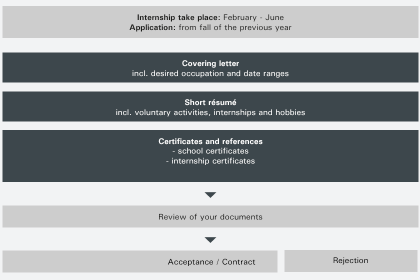 Online Application
Click here to see all internship positions and apply for it. You can upload all your documents easily online.
Do you have any questions before you submit your application? Our apprenticeship and training manager Mr. Stammberger is happy to assist you. Simply send an email to ausbildung@brose.com or call him and his team at +49 (0)9561 21-1287.