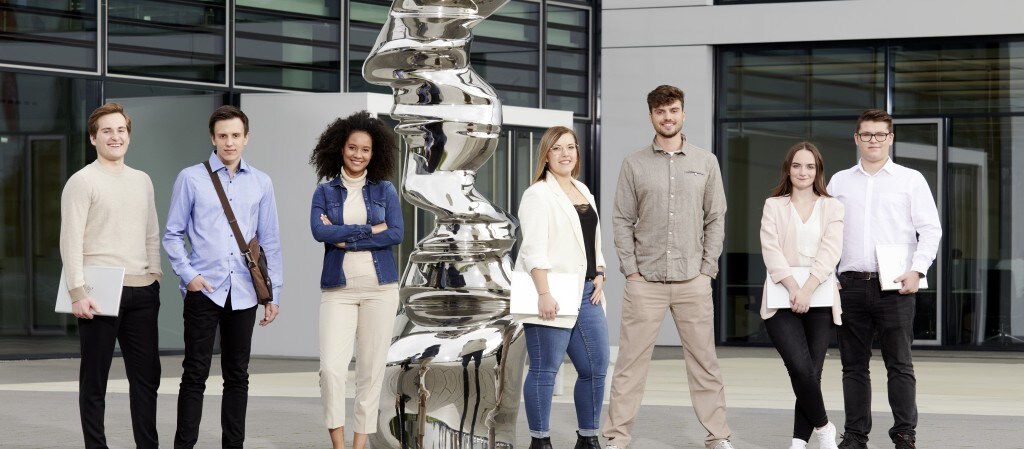 Trade fair dates
You can get to know us at the following trade fairs:
- 04.03.2023:
Studienmesse Bamberg
Konzert- und Kongresshalle Bamberg
- 18.03.2023:
Ausbildungsmesse Berufsschule Lichtenfels
Berufsschule Lichtenfels
- 21./22.04.2023:
Ausbildungsmesse Coburg
Kongresshaus Rosengarten
- 19./20.04.2023:
Vocatium Erlangen
Heinrich-Lades-Halle, IfT Institut für Talententwicklung
- 04./05.07.2023:
Vocatium Würzburg/Schweinfurt
tectake ARENA Würzburg
- 08.07.2023:
Ausbildungsmesse Bamberg
BROSE ARENA Bamberg
- 15.07.2023:
Tag der offenen Ausbildung Brose Würzburg
- 12./13.10.2023:
FUTURE.gram Ausbildungsmesse Bad Staffelstein
Adam-Riese-Halle Bad Staffelstein
- 20.10.2023:
Tag der offenen Ausbildung Brose Coburg
- 17.11.2023:
Parentum Würzburg
tectake ARENA Würzburg
In addition, we are represented at various school events/trade fairs:
- Girls Day will be held on April 27, 2023. Brose will be taking part at the Coburg, Hallstadt, Bamberg and Würzburg locations. Registrations are possible via www.girls-day.de.
- In the week 31.7.23-3.8.23, the Girls for Technology Camp will be held at the Coburg location. Registrations for this are possible via www.tezba.de from June.