Qualification is the key to the future
One of the key pillars of our market success is our employees' willingness to systematically enhance their skills, contribute innovative ideas and initiate change. Target-specific and comprehensive training measures help our employees further develop their strengths – both in their respective fields and on one of our three career paths. Brose invests around €13 million in education and training every year.
Personalized development
Eagerness to learn is a key component of your professional responsibility at Brose and a prerequisite for advancing within our company. Your assignments will become more and more demanding as we continue to grow, make new technological advances and expand our international presence. To ensure that you are ready to reliably meet these challenges, we offer a whole host of tools to foster your personal and professional growth. Methodological and professional knowledge, foreign languages – you know best which qualifications you need to competently master new work content along with the latest techniques and working methods.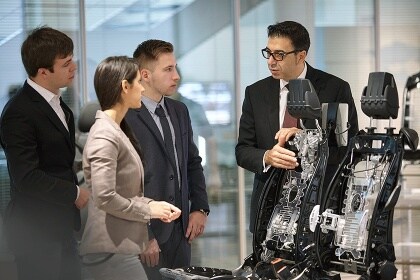 Success factor training
We expect employees to be willing to learn and take initiative when it comes to on-the-job training and further qualification. Naturally, you will receive as much assistance as possible with the wide range of training courses we can offer. Advanced vocational courses, master's degree studies while continuing to work full time, seminars and much more: we help you find a solution that enables you to further your education. With flexible solutions such as part-time jobs, partial reimbursement for expenses or educational leave, we pave the way for ambitious employees who wish to enhance their qualifications.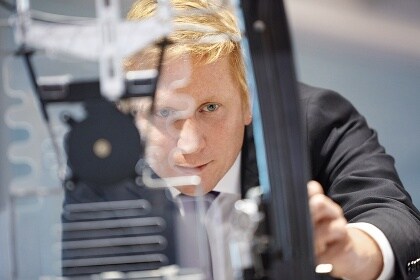 Flexible learning anytime
Important information should be centralized but you should be able to access it from anywhere via your PC: Brose offers all of its employees an ultra-modern, efficient method of improving their qualifications at their own initiative – with webinars and an e-learning concept. The advantage: graphics, animations and videos clearly illustrate even the most abstract content in an easily understandable way. Current content features detailed product and process specifications. Brose's "Information Security" e-learning course was awarded the "Comenius-EduMedia Seal" for media and education excellence in the summer of 2014.