Bayreuth
Bayreuth loses narrowly to Ljubliana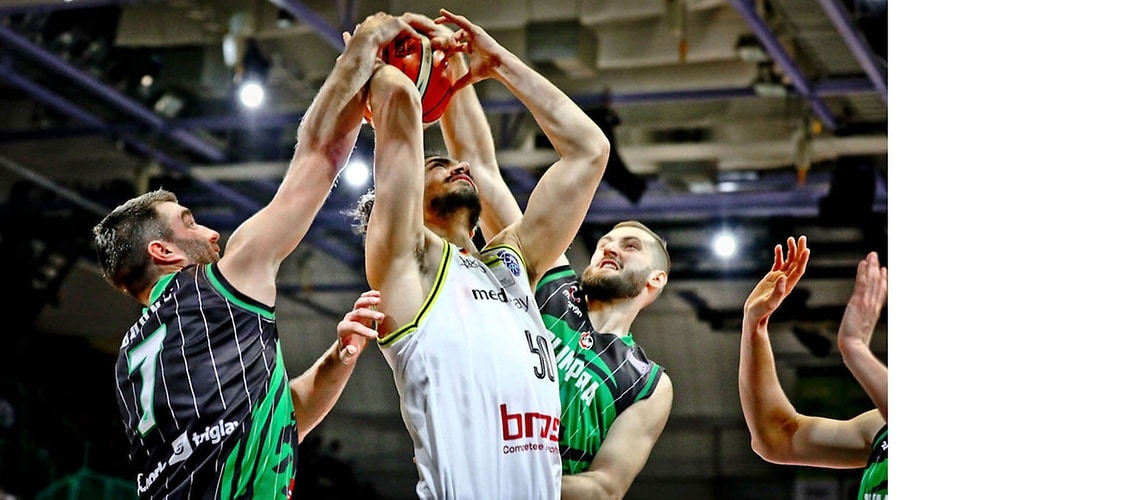 Bayreuth, 01-10-2018
The verdict of medi's captain Bastian Doreth and Head Coach Raoul Korner: Taking the game as a whole, the visitors from the Slovenian capital deserved their victory. In front of 2,265 spectators in the Oberfrankenhalle on the 10th matchday of the Basketball Champions League, the Heroes Of Tomorrow lost 78:79 (37:45) against Petrol Olimpija Ljubljana and so were not able to keep in touch in the table with their next opponent Banvit BK Bandirma, which currently tops Group C with 17 points. The Heroes Of Tomorrow are currently in fourth, tied on 16 points with the two teams ahead of them, Movistar Estudiantes and Umana Reyer Venezia.
The opening two minutes of the encounter belonged to medi bayreuth, but then the visitors, who had been prepared well by their new Head Coach Zoran Martic, got into their stride better and better. The Slovenian club soon felt that it had the chance to take the points home from Bayreuth.
medi bayreuth found the going difficult and lacked the necessary bite in the first half, especially in defense. It was also rarely able to carve out good scoring chances in offense, as reflected in the weak tally of 37 points up to half-time.
The Heroes Of Tomorrow then improved after the break, in particular in defense, but Ljubliana had found its rhythm and struck back with its own good spell after just about every run medi produced. In an exciting final phase, both teams had the chance to decide the game in their favor, but – as in the entire encounter up to that time – it was again mistakes at the death that ultimately cost Bastian Doreth's team victory.