Lingen
HC Erlangen loses at HSG Nordhorn-Lingen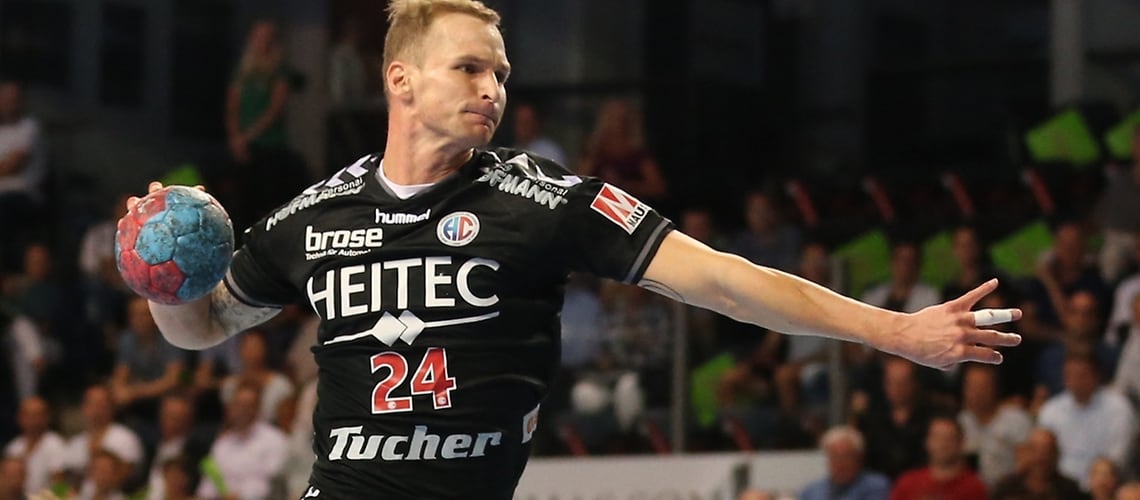 Lingen, 11-22-2015
The visitors from Central Franconia got into the game well, were quick and very composed in offense and so posed the HSG a number of problems. Jonas Link took charge from the outset and kept on setting up good scoring chances for his teammates, who also capitalized on them uncompromisingly. In defense, however, Erlangen did not really get a grip on its opponents and Jens Wiese, who ended up as the game's top scorer with eleven goals, had a day when everything went right for him. HC Erlangen had the chance to open up a four-goal gap on several occasions in the 30 minutes, but did not take advantage, enabling the home side from Lower Saxony to close the gap to one at half-time.
After the break, it was the HSG that dictated the run of play and displayed great efficiency in attack. Poor passing and hasty finishing crept into HCE's game. Nevertheless, the team of captain Ole Rahmel kept on closing the gap and was able to move ahead again midway through the half. HSG Nordhorn-Lingen then decided the game in its favor with very quick and tough defending and by taking its chances up front.
HC Erlangen can get back to its winning ways at home this Friday when Bayer Dormagen, currently nineteenth in the table, visits the Noris. The throw-off is at 7 p.m.
Robert Andersson, Head Coach of HC Erlangen, commented: "Today, the first half was perhaps the best we've played in attack so far this season. We then didn't get into our game in the second 30 minutes and lost against a good HSG."