Venice
medi bayreuth loses to the Italians champions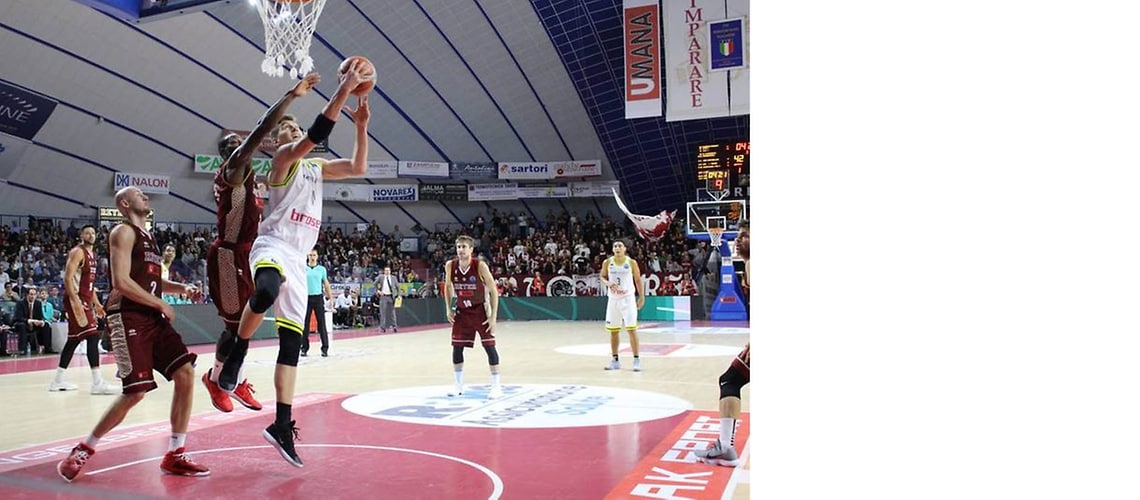 Venice, 11-14-2017
The Heroes Of Tomorrow was again caught napping at the start and it was not until 4:54 minutes had elapsed that Robin Amaize put their first points on the board after coming off the bench. That fortunately acted as a wake-up call for the team of Head Coach Raoul Korner. The bench players, especially Robin Amaize, who scored nine points in his first four minutes on court, injected new energy. As a result, medi bayreuth closed the deficit to 17:23.
And Robin Amaize continued his strong form in the second period, managing to make it 21:23 before Venice replied with a 6:0 run. Although the Heroes Of Tomorrow increased the pressure and the home side now also made mistakes, medi repeatedly squandered seemingly easy shots in offense. Sometimes, luck simply did not go its way and so Venice was able to extend its lead, pulling away by double digits again by the break thanks to important offensive rebounds from which it managed to score at the second attempt.
medi bayreuth got off to the better start to the second half. Although the Heroes Of Tomorrow were not able to produce a run like the home side at the start of the encounter, a bucket from beyond the arc by John Cox put them back within striking distance (42:47). With four German players on court at times, there ensued an evenly poised game in which Venice was however repeatedly able to score points off offensive rebounds and so hold on to its lead.
Paul Biligha suddenly turned on the heat for the Italian club at the start of the final period. Yet it was once again Robin Amaize who kept the Heroes Of Tomorrow in the game with four quick points. Two further buckets by Andreas Seiferth sliced the gap to just two points with two-and-a-half minutes remaining. The team of Head Coach Raoul Korner had the chance to equalize on three successive attacks, but it was not until with six seconds left that John Cox managed to tie the scores at 67:67. But it was the Italian champions who had the final shot and, after a timeout, Gediminas Orelik drained a difficult three on the buzzer to give Umana Reyer Venezia a 67:70 victory.