Ingolstadt
Engelhart is ready for an intensive program of racing in 2018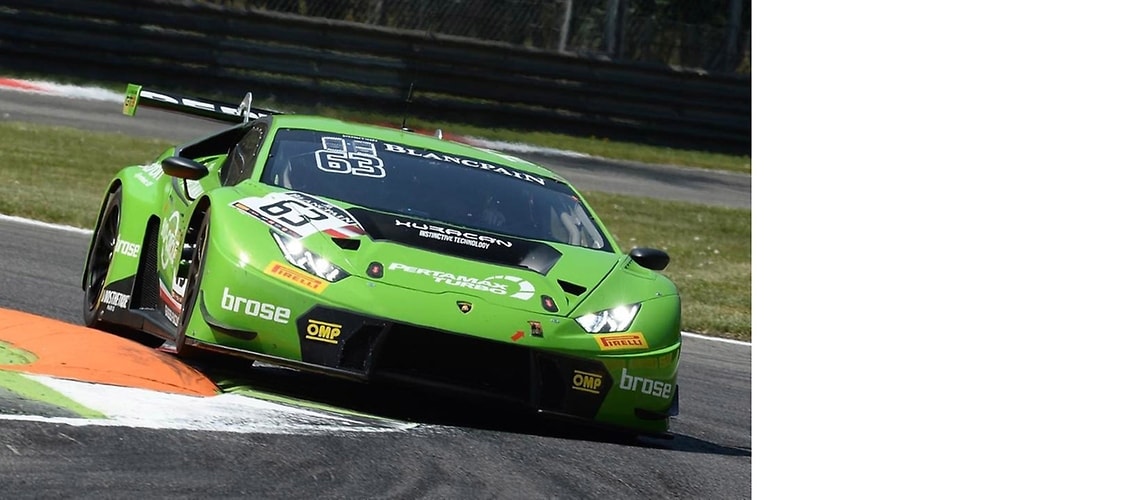 Ingolstadt, 03-06-2018
Christian Engelhart returns to this year's Blancpain GT Series as the defending champion and will line up for the GRT Grasser Racing Team in the Sprint and Endurance competitions. As has almost become a tradition, Engelhart will supplement this extensive package in the fiercely contested European series by starting in the ADAC GT Masters, where there will once again be exceptionally strong competition this year.
Christian Engelhart faces a total of 17 weekends of racing in the two strongest GT series in Europe. And he is eagerly looking forward to getting this challenging season underway. "We're boosted by our magnificent successes last year and will go into the new season brimming with fighting spirit, motivation and confidence. Sure, we know we as the title-holders are the ones everyone wants to beat, especially in the Blancpain GT Series. But being the team to chase means we're ahead of the others. And that's precisely where we want to stay."
Christian Engelhart successfully used his first appearances in 2018 at the traditional endurance races in Dubai and Daytona to pick up momentum for the "tour of Europe." Backed by a very smooth partnership with GRT and the fact that he has extended his contract as a Lamborghini works pilot, Christian Engelhart feels he has assembled all he needs to repeat his victories from the previous year.
As in previous years, the Bavarian pilot will team up in the 2018 ADAC GT Masters with Rolf Ineichen in the green Lamborghini Huracan GT3. Among other things, the German/Swiss duo won at the Red Bull Ring and Hockenheimring in 2017 to underscore yet again what they are capable of.
In the Blancpain GT Series, Engelhart will be behind the wheel of GRT's car number 63 together with Mirko Bortolotti in the Sprint competition. As in the previous year, they will be joined by Andrea Caldarelli in the Endurance series.
"The extensive program this year is possible because my longstanding partners are full of enthusiasm, dedication and passion for motor sport. So that's all the more reason to say a big thank-you – and I'm now looking forward to the start of the season at the beginning of April."