Göttingen
s.Oliver Würzburg loses in Göttingen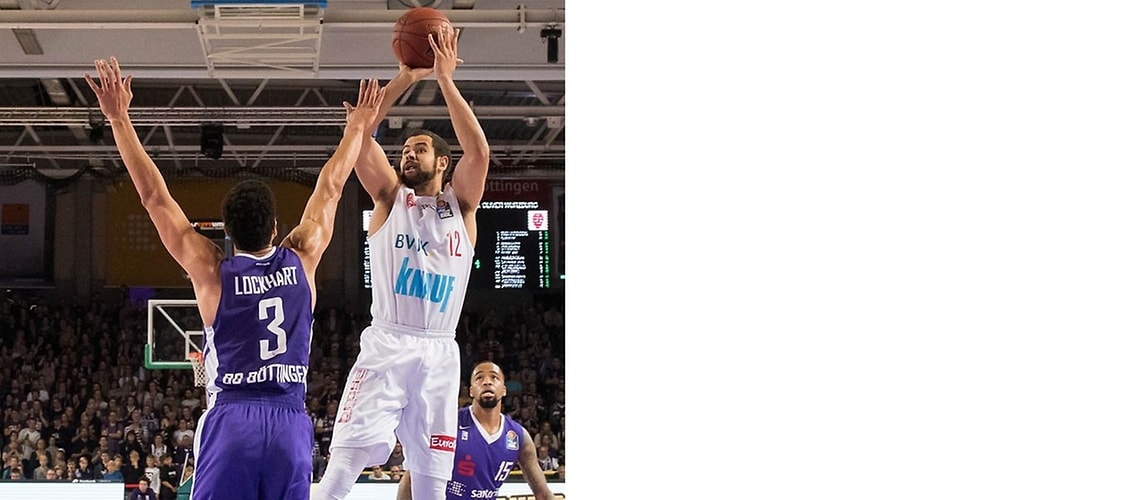 Göttingen, 11-04-2017
An interesting and thrilling encounter ensued from the tip-off in front of 3,254 spectators in the Sparkassen Arena. Both teams played with great intensity in defense and conceded only few points in the opening spell, meaning the score was just 6:5 in favor of the home side after five minutes.
Göttingen, for whom the son of NBA legend John Stockton scored ten of his 20 points in the first period with his father looking on, was then able to pull away slightly for the first time and was 20:14 in front after the first period. The opening five minutes of the second quarter then belonged to the visitors. Robin Benzing added his side's first eight points in it, enabling Würzburg to produce a 12:2 run and take its widest lead of the encounter. Following a timeout by Göttingen, the home side soon got back on track and was again the better team in the final minutes of the second period. After a 16:7 spurt, Göttingen went in at half-time ahead by 38:34.
The visitors were the slightly better team after the break, adding three buckets from beyond the arc in the first minutes of the third period to move back in front (47:48). They also found the right reply when Göttingen again went ahead by a largish margin (64:56). A three by Cliff Hammonds and two free throws by Vytenis Lipkevicius to complete a 10:2 run in the first half of the final period tied the scores at 66:66.
"I really thought we could get back to winning ways and snatch victory. But Göttingen then made tough shots again and so decided the game in its favor," said Head Coach Dirk Bauermann after the game. He was not even able to prevent the home side's next strong spell with two timeouts shortly after each other. A 12:2 by Göttingen to make it 78:68 as good as sealed the encounter. Eight of those points were notched up by Brion Rush, who also drained two buckets from downtown in a row to give his side a ten-point lead with 90 seconds remaining. In the final minute, Würzburg benefited from three missed free throws by the home side to claw its way back to 79:74, but it was not able to turn the tables and so finally went down by 81:74.