Metzingen
HC Erlangen deservedly wins season opener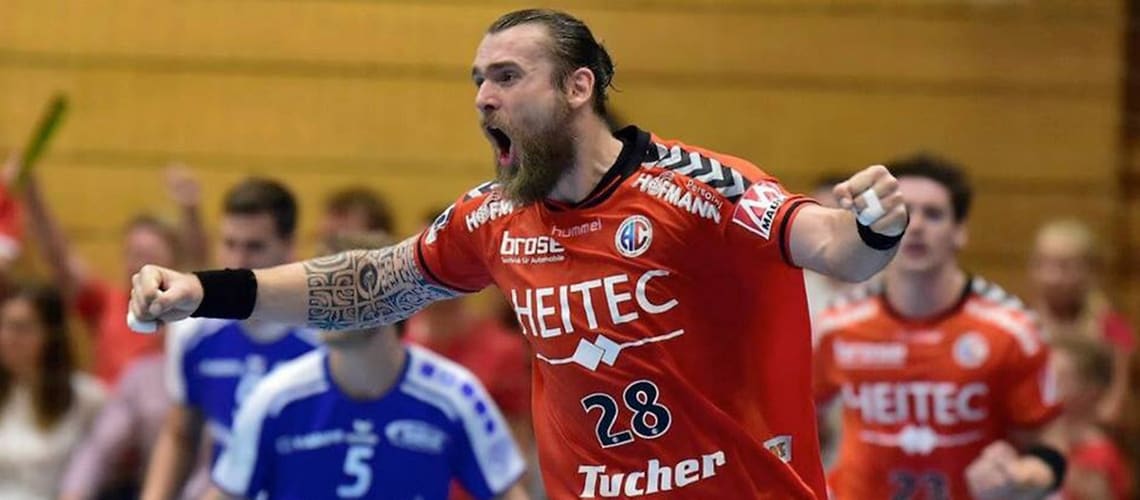 Metzingen, 08-22.2015
HC Erlangen kicked off the 2015/2016 German league season on Saturday evening with a deserved victory. The team of Head Coach Robert Andersson defeated TV Neuhausen 25:29 (13:13).
The first-division club from Franconia traveled to TV Neuhausen last Saturday with a lot of confidence, and more than 200 fans accompanied their team on its first game on the road, turning the encounter into a home game. HC Erlangen had trouble getting into the game at the start, while the home side from Neuhausen took up the challenge and was able to keep the run of play evening poised. Both teams went in at the break with the score tied at 13:13.
Erlangen defended better when it came out for the second half. Ole Rahmel, Pavel Horák, Nikolai Link and Nicolai Theilinger, who were to finish as the HCE's top scorers, put their side on the road to victory. Spurred on by more than 200 frenzied fans, the visitors stepped up a gear and ran out deserved winners at TV Neuhausen by 25:29.
Robert Andersson commented: "As I already said before, we saw today that we can't take anything for granted this season. We dominated the game up to the end and gave our fans the first win."
HC Erlangen: Stochl, Huhnstock – Theilinger (5), Link J. (1), Herbst, Nienhaus, Heß (1), Djozic (2/1), Bissel, Rahmel (7), Stranovsky, Horák (6), Link N. (5), Thümmler (2);
HC Erlangen now comes up against HC Empor Rostock in the Nürnberger Versicherung Arena on Wednesday, August 26, 2015.