Emsdetten
HCE shows great morale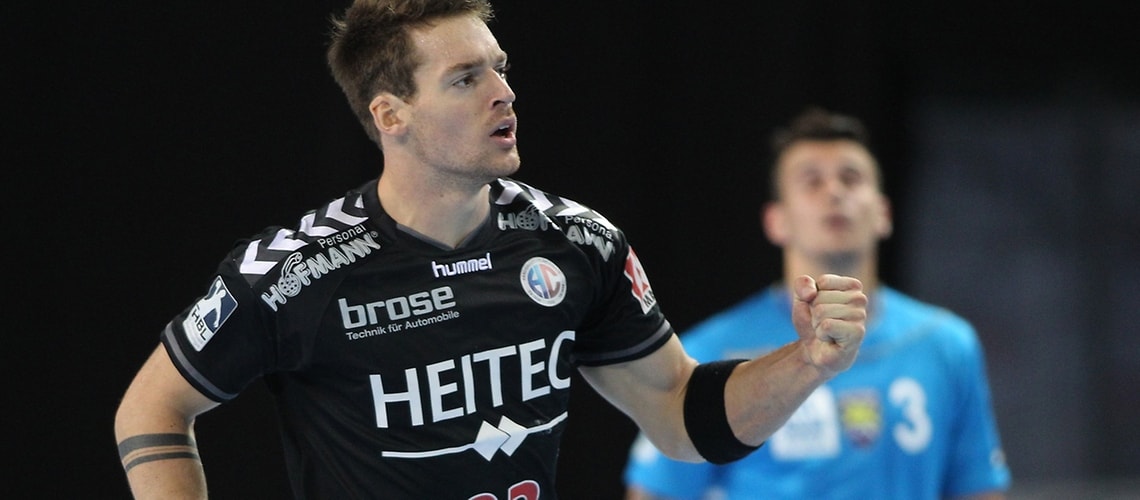 Emsdetten, 10-04.2015
HC Erlangen showed great morale to draw 32:32 (18:16) on the road against TV Emsdetten and pick up an important point.
The officials of HC Erlangen were proven right by the game in Münsterland: TV Emsdetten was as expected a tough nut to crack and produced a very good performance in an emotionally charged arena. The visitors from Central Franconia had difficulty finding their rhythm at the start, but always kept within striking distance in the opening quarter of an hour and were able to tie the scores at 12:12 through Oliver Heß in the 19th minute. The HCE then took a three-goal lead thanks to two goals in succession by Denni Djozic and a fast break by Ole Rahmel. The negative highlight of the first 25 minutes was the red card against Emsdetten's Merten Krings, after he grabbed the throwing arm of Pavel Horák. The visitors' finishing in the final spell of the first half was too hasty and so the TVE was able to score easy goals to take a 2-goal lead in at half-time.
After the break, HC Erlangen survived the onslaught of a strong Emsdetten team and its frenzied fans. Thümmler was the HCE's top scorer with seven goals. It was also he who tied the game with ten minutes left. Spurred on by its fans, who were able to experience the game and travel by bus to Emsdetten for free thanks to the official catering partner TIO, the HC Erlangen put up stout resistance against its strong opponents. It was then Jonas Link who equalized for HC Erlangen with 25 seconds on the clock.
Robert Andersson (Head Coach of HC Erlangen) commented: "My team showed very great morale right to the end. We weren't so stable in defense today as in our last games. We'll analyze these things and then put on a different performance at home this Saturday."
HC Erlangen: Stochl, Huhnstock – Theilinger (3), Link J. (2), Preiß, Herbst, Heß (1), Djozic (5/3), Bissel, Rahmel (3), Stranovsky (3), Horák (4), Link N. (4), Thümmler (7);
The HCE again has the chance to pick up both points this Saturday at home in the Nürnberger Versicherung Arena. The visitors will be Wilhelmshaven HV, and the 40 Erlangen fans who got right behind their team today will also be cheering it on again in Nuremberg until their voices are hoarse.