Munich
medi bayreuth loses at Bayern Munich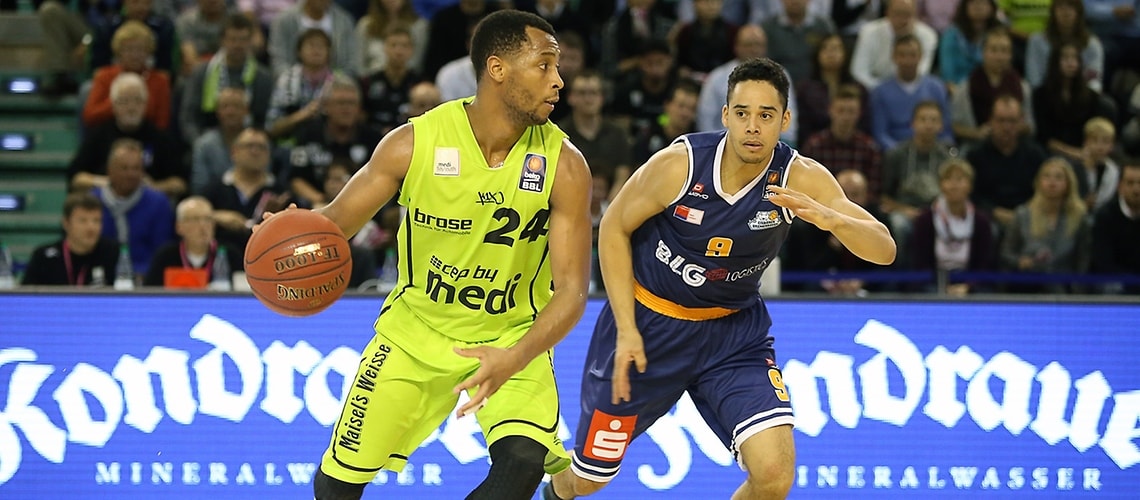 Munich, 12-14.2014
There was to be no shock win against the hot favorites. Indeed, the margin of medi bayreuth's defeat on the road against reigning champions Bayern Munich was more than clear: the team of Head Coach Mike Koch suffered a bitter 75:102 (16:31, 18:26, 17:23, 24:22) loss in front of 6,211 spectators in the Audi Dome in Munich.
There were no ifs and buts from Bayreuth's Head Coach about the trouncing: "We wanted to pull off a surprise, but nothing worked out – but I suppose that's stretching things a little too far," was Mike Koch's succinct summary after the game. Even though it was a tough time to play against Bayern, who had recently lost against Trier and been eliminated from the Euroleague, "I'd have liked to see my team put up more of a fight," stated Bayreuth's Head Coach after a game Munich completely dominated. His team lacked aggression and so never had a chance of "turning the game around at any time."
Against a Munich team that has strong players in every position who demonstrated the even caliber of their squad by dividing up the points among them – five of them scored twelve or more points – there were at least two rays of light for Bayreuth. Apart from top scorer Javon McCrea, who produced a haul of 25 points, Lukas Palyza's star at last shone brightly. He bagged 19 points – including five threes – to finish second-best scorer out of the 21 players who were in action. "I hope he's tanked up with enough confidence to help us against Tübingen on Thursday as well," said Mike Koch about his wing, who had previously been luckless this season.